Remote work: Should we stay or should we go?
Our approach to work has changed, but a coming powershift might mean the end of a pay cheque for some.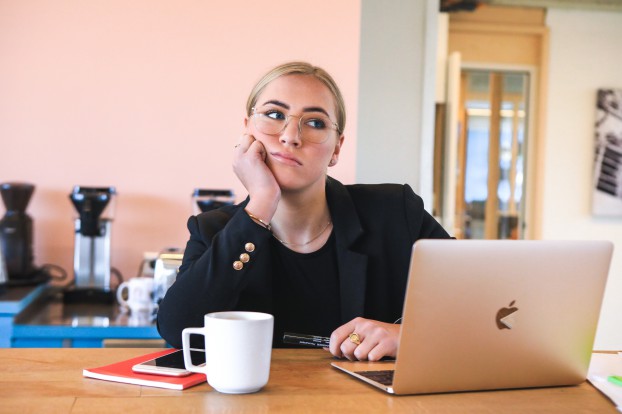 Written by Will Novosedlik
It's become the nagging question since employers have started calling employees back to the office post-pandemic: If we build it, will they even come?
The pandemic has emboldened workers to make demands they would not have made before 2020. Between WFH or hybrid models, wage increases and in-office perks, while we may still be navigating these winds of change, one thing is for certain: how we work looks completely different than it did two years ago.
But does that mean employees are destined to call the shots from here on out? A recent study by personal finance app maker Hardbacon found that over 80% of Canadian remote workers would quit their job and look for a new one if their employer asked them to return to the office five days a week.
But Steve Koepp, co-founder and chief content officer of From Day One, a four-year-old corporate-values conference series targeted at HR leaders, believes we are at an inflection point in the post-pandemic tug-of-war over remote work.
Here, we've rounded up the ways we've seen employers try to entice employees back, why they're sometimes resisting and why an imminent power shift might negate all of it.
Is it worth the cost?
According to Hardbacon, one reason Canadian employees don't want to return to the office full-time are the costs associated with it. Respondents estimate an average daily spend of $26 in out-of-pocket expenses related to going to the office. Annualized, this cost amounts to $6,760 per employee, based on a year of 260 working days. For a double income family that amounts to $13,520, the equivalent of their annual food budget.
As a consequence, those surveyed said that if they had to go back to the office full-time, they would need a 26.93% pay raise.
Smoke and mirrors (and fountains)
Some firms have turned to reimagining the workplace to lure staff back to the office. According to a recent Globe and Mail article, Montreal-based Lightspeed Commerce doubled the size of workspaces, installed a restaurant serving free meals, a smoothie bar complete with barista, and are adding a gym and a courtyard with foliage and a fountain.
We have also seen a resurgence in unionization. After almost 60 years of wage stagnation, many workers watched the pandemic wildly increase the wealth of their bosses while employees struggled to make ends meet. Recent graduates with heavy debt burdens who end up working in low-paying jobs are well informed enough to make demands and can use digital platforms to organize. Says Koepp, "It's not like the old days when union organizers met workers in the parking lot to organize strikes. We're seeing people being very savvy about getting word out there, whether it's videos or meet-ups."
Turn and churn
Historically, Musk and Bezos have taken a Dickensian posture towards their workforces. Musk famously insisted that his employees show up for work for a minimum of 40 hours a week even at the height of the lockdowns. Before the pandemic, Bezos accepted high turnover as the price to pay for operational efficiency and unfettered growth. But the massive demands placed on Amazon by the surge in home delivery during the pandemic forced him to re-evaluate his position and recently we have seen messaging about building career paths, training and promotion. Witness the recent TV spots featuring a manager rising through the ranks at a Quebec-based distribution centre.
Koepp recalls a conversation he had with the head of HR at craft store Michael's. Says Koepp, "Turnover is expensive. They can't afford to just have this constant churn. So they're very invested in retention now. They're paying for tuition and are training people to move up and be store managers. More companies, even at the lower wage levels, want people to stay." So to stave off unionization while trying to retain people, companies are asking themselves what they can do to be better employers.
But the winds are shifting
"Over the course of this calendar year, we've really seen a change" says Koepp. "Earlier in the year, the conversation among employers was focused on what else they could do in terms of compensation, benefits and job flexibility to attract workers. But by the end of August, when the gap between what companies needed and what was available closed by about half, the balance started to shift back towards the employer."
But now a recession is all but upon us. Bank of Canada head Tiff Macklem predicts it will hit Canada especially hard and will last for 18 months. Again from the Globe and Mail, a KPMG survey of 400 global CEOs released earlier this month shows the vast majority believe recession will arrive within months.
More pertinently, half of U.S. leaders and 80% of global CEOs say layoffs are on the way.
Which brings us back to the power shift employers are facing. The article cited above also points to a survey of 3,000 managers, in which 60% agree it is likely that remote employees would be laid off first, while another 20% are on the fence on this issue. Only 20% said it's not very likely.
Despite studies that show 70% of employees believe their productivity increases when working from home, there seems to be a loss of productivity for team-based, collaborative work. This appears to be especially true in the creative, tech and finance industries.
Depending on the nature of your work, all the COVID-driven independence and flexibility of remote working may now make it easier for leadership to let you go. Out of sight and out of mind may also soon mean out of work.