Harry Rosen brings it home
How the lux retailer is making its new lifestyle collection shopping experience just as gripping online as in-store.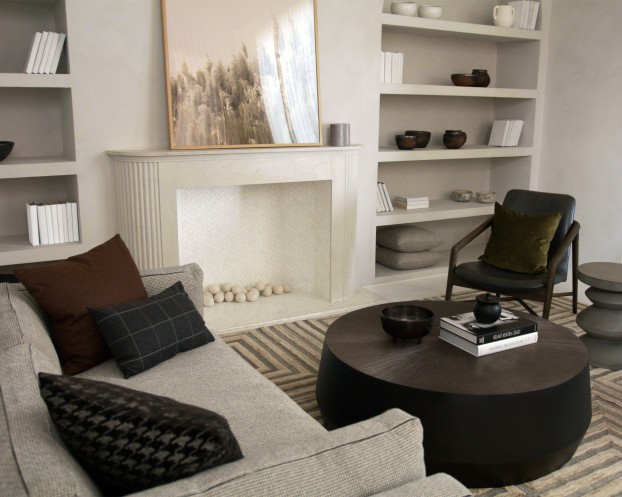 You're reading a story from Strategy C-Suite, a weekly briefing on how Canada's brand leaders are responding to market challenges and acting on new opportunities. Sign-up here to receive the latest stories.
By Will Novosedlik
When a consumer develops brand love, they'll request new ways to welcome the brand into every facet of their life. A preoccupation with Drake will no doubt lead to perusing the shelves of OVO or catching a Raptors game in the hopes of bumping into the Toronto musician.
And brand love doesn't stop at beloved hometown heroes turned international phenomenon.
According to Ian Rosen, President and COO of Harry Rosen, the luxury retailer's customers have given it permission to extend into many new categories. It started in 1954 with made-to-measure and tailored clothing, which eventually led to classic sportswear (i.e., jeans, chinos and sweaters), then luxury casual wear, lifestyle casual wear and active wear (golf, for example).
During the pandemic, it expanded into men's grooming. And now it has launched "lifestyle," a new range of products designed for the home.
To go there, the brand partnered with Brian McCourt, star of HGTV's Backyard Builds, who carefully curated a collection of dinnerware, barware, pillows and blankets, furniture, earthenware and other home décor, all converging in a style McCourt calls "heirloom modern"– a combination of modernist minimalism and timeless tradition.
"Harry Rosen came to me looking for a partner, and I've always admired Harry's approach to high-quality designs and timelessness. We're both about quality construction, timeless design and investing in feeling good," says McCourt.
To kick off the new experience, McCourt designed and built an installation in the brand's flagship store at Toronto's Yorkdale Mall. It reflects McCourt's responsible building practices, such as selecting materials that are meant to last. The installation aligns with the classic Harry Rosen attention-to-detail in both product choice and customer service.
"We operate with two key principles," explains Rosen. "Number one, every item and experience must be curated. If it's not, there's no difference between Harry Rosen and Amazon. Number two, it should have a perspective, a point of view. When speaking to our clients, we're always looking for areas where they want our perspective."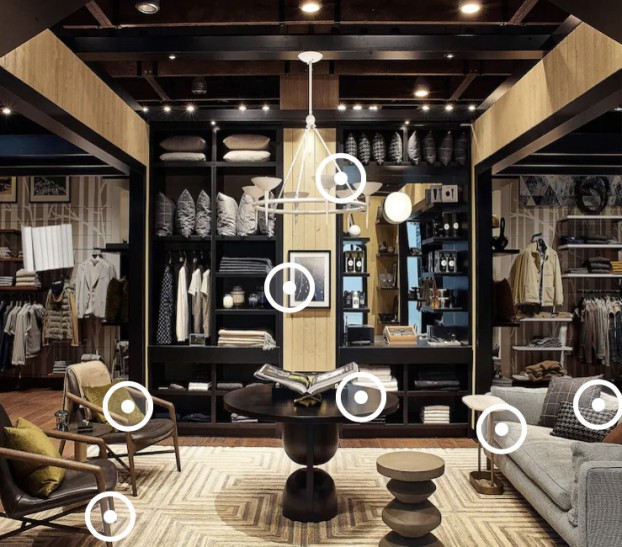 Rosen calls the one-of-a-kind experiential retail installation The Harry Rosen x Brian McCourt Home Edit. It can be experienced both physically and digitally. "We went into this with a rule: the digital experience had to be just as gripping as the physical experience," explains Rosen. In the physical environment, every item on display has a QR code associated with it, so that you can scan, order, and have it delivered within two days. Online, collections are arranged in room settings – dining, vanity, office, living room – and items are clickable for pricing, product details and purchase.
"We want every curated item to have a story," says Rosen. "So both online and in the store, the collection is arranged in vignettes. For example, when you're putting yourself together in the morning, there's a vignette built around this great desk Brian designed, a real statement piece. When you're entertaining, there's a bar vignette featuring barware by Tom Dixon. There's a vignette pairing blankets, throws and pillows with a line of loungewear."
One of the key ideas behind this project was that it should all fit together in a cohesive story. It should help you imagine the lifestyle you might be living if you purchase some of these products. Another is how it integrates with the core offer of menswear. "One of the interesting things we've done is think carefully about adjacencies – what kind of wardrobe a customer might want to see next to or within the Home Edit installation," says Rosen. "So we've moved clothing collections in with or adjacent to the installation, and I think customers will get a feeling that it all just makes sense together."
The young professionals this line targets are smart, successful practitioners of their respective trades who nevertheless require aesthetic guidance when it comes to home furnishings and accessories. The Harry Rosen x Brian McCourt Home Edit weaves together a narrative which invites consumers to curate the aesthetic, just as if it were made to measure.