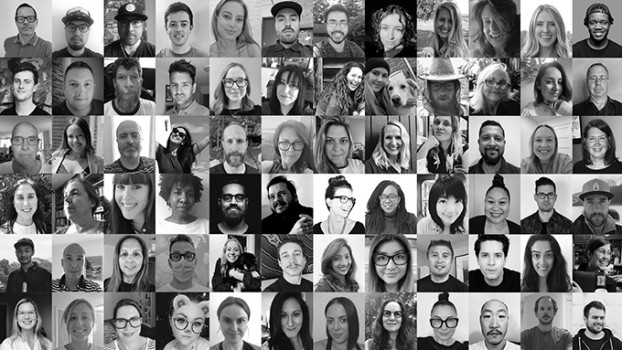 This story was originally published in the fall 2022 issue of strategy.
By Brennan Doherty
As the world continues to offer new challenges, BBDO just keeps grinding away with its head down.
But the northern contingent of the eminent NYC-based advertising agency network isn't just focused on landing awards at Cannes Lions or checking boxes to satisfy clients like Foodland, Sobeys and Rockstar Energy Drink. It's about taking the next step and doing something more.
"We love that some of our best work could never have been on a brief in the first place," says BBDO CEO Christopher Andrews. For him and the agency, it's about going well beyond the brief.
He points to the Lego-style inclusive toys BBDO designed last year for the Canadian Paralympic Committee. The effort was part of the awareness-raising "We're Here" campaign that put the emphasis on the athletes, with the goal of making them household names. (The work took gold in design at the aforementioned Cannes Lions.)
Another project he highlights is the recent "Missing Matoaka" for Indigenous arts and culture publication Muskrat Magazine. Setting out to tell "the true story of Pocahontas," the campaign was created as a response to calls for justice coming out of the National Inquiry into Missing and Murdered Indigenous Women and Girls. The creative team included Anishinaabe and Haudenosaunee-Cree writers from Chippewas of the Thames, and the Michel Band, Poundmaker Cree and Métis voice talent.
"We know if the work is right – if it's informed strategically and it's creatively brought to life in a fresh and modern way – it's going to work," says Andrews. And, if BBDO can solve creative problems, tell bigger stories and sell a brand with inclusivity underpinning it all, he says the agency has earned its invoice.
Of course, space has to be filled, briefs need to be adhered to, bills need to be paid. There is a balance to be found between serviceable, tried-and-true commercial art and more experimental projects. But Andrews says that BBDO always strives to go beyond, and bring something more to the table.
Part of doing that comes from having the best talent out there. The last year saw BBDO add several notable names, including Jake Bundock and Sarah Deziel, who joined the agency as ACDs. The agency also welcomed a senior creative team in art director Andrew Schuler and copywriter Samantha Harris, as well as art director Olga Netaeva and copywriter Hailey Ireland. The additions represented some important growth for the creative team under CCO Max Geraldo.
But, as hard as BBDO's teams have worked over the past year, a possible recession next year could lead to ad budget belt-tightening. "Even in booming economic times, I worry about that," Andrews admits, although not without a sense of cautious optimism. He says BBDO always looks at the bigger picture – not just three months into the future, but a year or even two years out.
He feels ambitious marketing is even more essential during financial rough patches, and says he doesn't find it hard to convince the brands BBDO works with: "Our client base recognizes that it's about being deliberate and pointed about where the investment is made, and what we want the result of that investment to be." Once the team is crystal-clear on that, he notes, budgets tend to fall into place.
Andrews's ambitions for BBDO to cap off the year are straightforward and simple: to be the best creative ad shop in the country. "The first six months of the year have been really strong," he says. "We're surpassing our growth plans. We plan to continue."
Key New Business
Rockstar Energy, Foodland, Farm Boy, OLG
New Hires
Blake Adams, Matt Prokazuik, Chris Edmeades, Isabel Chalmers, Melissa Langley, Genesis Aguilair, Beatrice Cannings, Mia Li, Sarah Deziel, Selina Cozzupoli, Nathan Mayuga, Fernanda Rodrigues, Hailey Ireland, Samantha Harris, Andrew Schuler, Hailey Filler, Blair Weyersberg, Mary Malana, Olga Netaeva, Brandon Seatter, Keagan Cairns, Maddison Bryer, Zack Liknaitzky, Jake Bundock, Gemma Eva, Mitch Cappe, Naomi Belay
Offices
Montreal, Toronto
Staff
115
Agency of the Year AOY Cases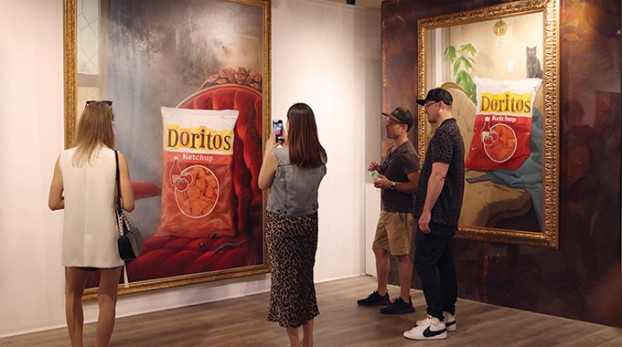 1. To celebrate the brand's final year, BBDO introduced "Doritos Ketchup Tributes" – three renaissance-style portrait masterpieces painted by renowned Canadian fine artists. Still in market, the campaign is outperforming benchmarks, with a 360% increase in ad recall, 63% more impressions and 255% increase in social engagement.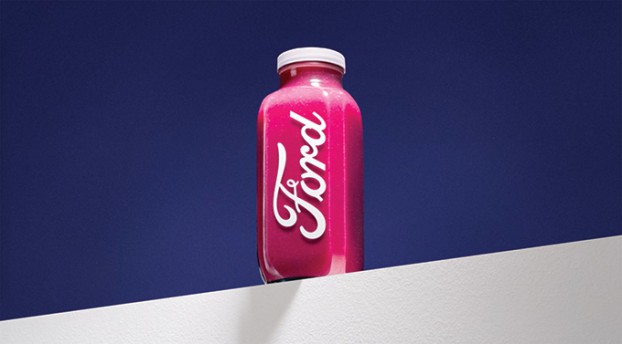 2. To highlight its dedication to sustainability, the "Ford Smoothie" featured ingredients found in the make of its vehicles – rice, soy and coconut. The campaign increased Ford's brand favourability with millenials by 8.4%.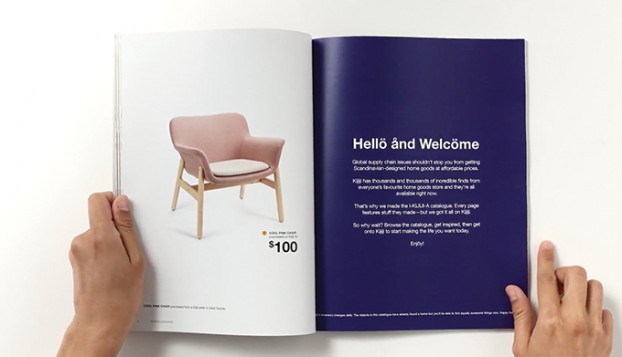 3. The "I-KIJIJI-A Catalogue" was created to shift perceptions of the site being a vintage marketplace to that of a curated experience. In just six days, the catalogue was viewed over 150,000 times.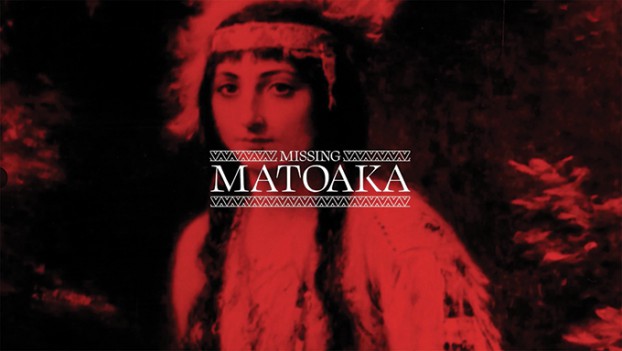 4. "Missing Matoaka" for Muskrat Magazine featured Indigenous writers and voices, telling the true story of Pocahontas, aiming to confront hyper-sexualization and colonial violence.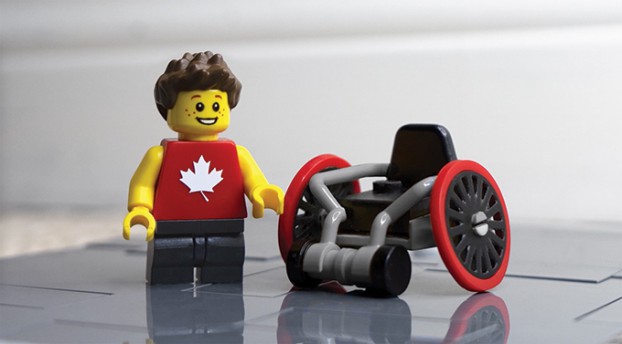 5. The "Para Expansion Pack" for the Canadian Paralympic Committee not only drove inclusion in sport, but also asserted Paralympians as role models.