The Garden wins North American assignment for Intrepid Travel
The adventure tourism group also plans to use the work internationally.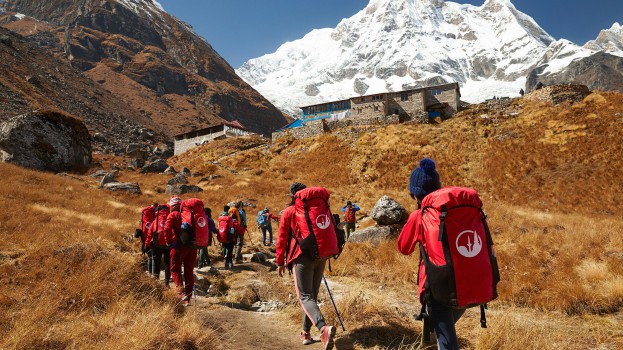 Adventure tourism company Intrepid Travel has picked The Garden as its new agency partner in North America.
As part of its new assignment, selected following a formal agency review, The Garden has been tasked with increasing awareness of Intrepid Travel among key North American audiences, before rolling out to international markets.
"[The Garden's] process feels genuinely collaborative, embracing the unique expertise of our team members with custom facilitated workshops, which are both creative and highly productive," said Tom Smith, general manager for North America at Intrepid Travel. "I feel like this process will create breakthrough ideas and creative solutions faster, which will help us get them out into the world quicker."
Australia-based Intrepid specializes in adventure travel, offering over 1,110 guided tours to locations ranging from Italy and Iceland to the Galapagos Islands and Antarctica. The company, which is also a certified B-Corp, is looking to become a $1 billion, purpose-led company, with growth in North America being a key part of that plan.
Intrepid is also, like other travel brands, beginning to emerge from the pandemic. Its 2021 annual report described the period as a time of "hibernation and reimagination" that included a brand overhaul, resulting in a focus on putting its experiences – as well as a purpose-led, digital-first approach – at the centre of its identity. Shari Walczak, co-founder and chief strategy officer at The Garden, said the agency was attracted to pitch Intrepid Travel due to its approach to facilitating travel, as well as the company's sustainability commitment, which aligns with The Garden's own philosophy to "leave the world a little bit better than we found it."
Other wins for The Garden this year include the Royal Victoria Regional Health Care Foundation, Branksome Hall, TG Appliance Group and Dymon Storage.