Holiday travel is up, but marketers need to be aware of contradictions
Consumers are becoming more invested in travelling sustainably.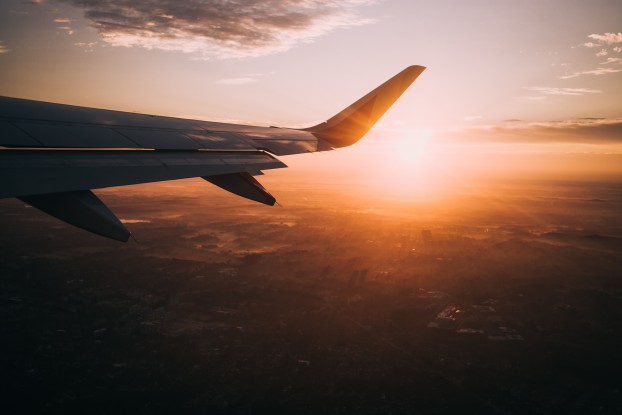 Written by Will Novosedlik
IBM recently released its annual holiday shopping and travel report, and while the results were mostly predictable, a few datapoints stood out – and they highlight some glaring consumer contradictions.
According to the report, Canadians' holiday travel budgets are up by 131% – significantly higher than last year – trampling the global average increase of 49%. Deb Pimentel, VP data, AI and automation, IBM Canada, chalks this up to COVID-induced cabin fever. But considering that this survey was conducted in the summer, it's noted that people were booking holiday travel far ahead of when would be more typical. Were they locking in before inflation got out of hand?
Despite making travel plans earlier, Canadians wanted to keep their options open amidst COVID-19 and economic uncertainty. When shopping for travel, 46% of consumers in Canada said they'd be willing to spend more if companies offer free cancellations, changes and returns.
Consumers surveyed also said they would pay a premium of up to 26% for more sustainable air travel, and a premium of up to 28% for more sustainable lodging this holiday season. That's evidence of the growing significance of sustainability as a purchase driver.
But it's also one of the areas where the survey results contradict common wisdom. If Canadians are willing to pay a premium for more sustainability, why are they so much more willing to purchase a plane ticket than to stay home? In a study reported by The Guardian three years ago, it was determined that one seat on a long-haul return flight emits more CO2 than the citizens of some countries produce in a year. So, what gives?
When it comes to more "sustainable" air travel options, the spectrum includes everything from fewer flights per day to re-usable cutlery, and all stops in between. But do customers actually want to dig into what moves the environmental needle or do they just simply want to feel reassured while they get on with their travel plans?
One also wonders how different this data would look had the study been conducted in October rather than August. For much of Canada, the summer of 2022 was one of the most pleasant in recent memory. To what extent did the joys of summer reinvigorate the sense of optimism that has been missing from our lives for the last two years? We were already coping with rising inflation, but there was little talk of a recession. The war in Ukraine, while ongoing, seemed to be tilting in NATO's favour.
But by October, recessionary fears began to mount, inflation got worse, the outcome of the war started to become a little more uncertain, and hurricane season took a particularly brutal toll up and down the east coast. In other words, economic, political and environmental uncertainty came roaring back.
That's a lot of change in not much time. These conditions indicate the importance for marketing, data and finance teams to unify to connect first-party data to marketing platforms in real-time, enabling them to pivot on a dime if they need to. That points to the necessity of careful targeting – something the IBM report might be able to help with.
The report divides its sample into four segments: Secure (top income earners who don't need to pinch pennies); Insulated (middle income earners whose status quo hasn't changed, for better or for worse); Frugal (bottom income bracket, highest average decline in monthly income over the past year); and Strained (bottom bracket, most precarious of all).
It suggests that no matter what income bracket, rich or poor, people will spend, but their needs, habits and financial status will determine what and how much. Marketers will need to target each differently.
IBM's research also suggests what actions companies should be taking in light of these results. Firstly, based on these findings, it's recommended to rely heavily on mastery of the data: targeting the right customers and personalizing products and services. Next up is a solid rewards and incentives program for keeping customers loyal, especially in nonessential and luxury product segments. Then, focus should be placed on emphasizing how sustainable you are. And finally, plan for the unexpected – a policy that makes sense anytime.