Articles Tagged 'Carnivore Club'
Check it out: A gift with some meat to it
Carnivore Club sends the most unsubtle message possible for the holiday season.
Modern-day gentlemen
Guys are redefining what it means to be a man, meaning brands in traditionally female-dominated spaces, like fashion, beauty and cooking, will need to play catch-up.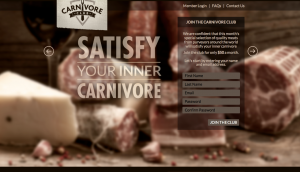 Carnivore Club brings the meat
Targeting urban men, the company will ship cured meats from charcuterie artisans to subscribers in Canada and the U.S.