Check it out: A gift with some meat to it
Carnivore Club sends the most unsubtle message possible for the holiday season.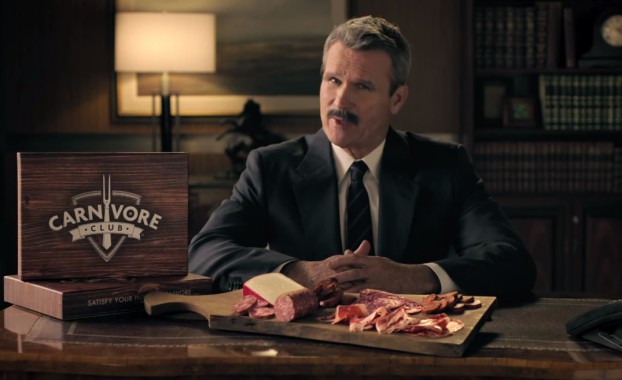 Tired of hinting at what you want for Christmas, only to get socks again and again?

Carnivore Club knows the feeling. To promote the online service – which brings cured meats to the customer's door – as the perfect gift, the team at Leo Burnett Toronto created this online video so people can share a very non-subtle hint.

So instead of conveniently leaving browsers open to the service's website or constantly mentioning a love of charcuterie boards, Carnivore Club hopes this moustachioed gentleman can get the message across.

Carnivore Club was launched in 2013 by co-founders Tim Ray, a former business development manager at Maple Leaf Foods, and Matthew Cloutier, who started social site Foodea.com.

Paid media for the video is focused on Facebook, with ZenithOptimedia on the SEO optimization process and media buy. 88 Creative is handling PR and Canada, with MSLGroup Seattle on PR for the brand in the U.S.

This isn't the first time that Carnivore Club has positioned itself as a bit of a lifesaver. Early this year, it worked with Bensimon Byrne on a somewhat-NSFW campaign showing that along with providing delicious meats, it can also serve as "Fuck Up Insurance."

Correction: This article originally stated that MSLGroup Seattle was handling PR for Carnivore Club. 88 Creative handles PR in Canada for the brand, with MSLGroup Seattle leading U.S. PR.