Warning: Product liability law is extremely hot!
Susan Vogt practises marketing law at the Toronto offices of Gowling, Strathy & Henderson. The modern law of product liability can be traced back to a snail in a ginger beer bottle. In Donaghue versus Stevenson, a ginger beer manufacturer...
Susan Vogt practises marketing law at the Toronto offices of Gowling, Strathy & Henderson.
The modern law of product liability can be traced back to a snail in a ginger beer bottle. In Donaghue versus Stevenson, a ginger beer manufacturer in Great Britain was found liable to the woman who discovered – and almost swallowed – a snail in her ginger beer. This decision of the British House of Lords remains the leading case. Its importance lies in the fact that the manufacturer was held liable, despite the absence of a contractual relationship, because the damages suffered were a foreseeable result of the manufacturer's negligence.
Donaghue versus Stevenson delineates a duty of care owed by each person in society. Lord Atkin stated: 'The rule that you are to love your neighbour becomes in law you must not injure your neighbour…You must take reasonable care to avoid acts or omissions which you can reasonably foresee would be likely to injure your neighbour.
The Donaghue case was decided in 1932. Seventy years later, it is surprising how many manufacturers ignore the law. The costs of correcting a defective product are routinely weighed against the potential costs of litigation and the decision to sell a defective, potentially lethal, product is made. Tobacco products come to mind.
The law of product liability may not make manufacturers righteous but it does hold them accountable. In Canada, the law is largely based on the common law tort of negligence. There are certain statutory duties to warn of potential hazards – notably, the Hazardous Products Act that covers a broad range of products from consumer chemicals to aerosol containers to cribs. The Act requires that certain warning symbols and caution statements be clearly displayed on the labels of these products.
However, the majority of products do not require legislated warnings, in part because most hazards are case-specific: drugs which are dangerous only when combined with certain other drugs; products that deteriorate at certain temperatures; chemicals that are potential allergens for a limited population. These products are regulated by product liability law.
All manufacturers of potentially dangerous products have a duty to protect potential users. This duty encompasses appropriate warning statements and/or directions for use on labels, in instruction booklets and, in rare cases, in advertising. What is appropriate depends on the magnitude and probability of the danger, the population at risk, and the circumstances of sale.
Warning statements must be visible and legible. A warning that appears in five-point type, or blends in to the package background, or that's printed on the bottom of an outside container is unlikely to shield a manufacturer from a product liability lawsuit. Moreover, it is risky to overestimate the common sense of consumers. If a product intended for adults could fall into the hands of a child and injure him or her, the label should clearly state: 'Keep out of reach of children.'
The U.S. case law is particularly vigilant on the warning statements point. There is the well-known case of a woman who was badly burned while driving with a cup of McDonald's coffee between her legs. The jury awarded her hundreds of thousands of dollars because McDonald's had failed to state the seemingly obvious: that the coffee was hot. Most take-out coffee containers now carry some version of this Starbucks coffee warning: 'Careful, the beverage you're about to enjoy is extremely hot.'
The form, contents and placement of warning statements should be left to the experts: lawyers working with product specialists. This is a case of manufacturers beware: what you fail to disclose may eventually harm you.
There is another source of potential liability: hazards that are not discovered until after a product is brought to market – unintentional defects in manufacturing or materials that render a product potentially risky to life, limb or property. In the United States, such situations are regulated by the Consumer Product Safety Commission, which has broad powers to order product recalls. In Canada, the onus is usually on manufacturers to decide whether a product recall is warranted, how the recall should be conducted, and how the newly discovered danger will be communicated to the public.
Again, some manufacturers choose to take the risk – particularly if the chances of serious injuries are small because the costs of a recall can be enormous and public relations damage is certain.
However, the advantages of doing nothing must be weighed against the downside. If consumers are killed or seriously injured by a product known to be defective, the manufacturer's reputation may be damaged beyond repair. Moreover, U.S. jury awards in these cases have exceeded $500 million dollars.
Canadian damage awards are typically much smaller, but this is little comfort. In Canada, when a negligent manufacturer loses a product liability lawsuit, it is front-page news.
Susan Vogt can be reached by phone at (416) 862-5439 or by e-mail at vogte@gowlings.com
Zulu grows its team and makes a slate of promotions
A director of interactive production for Zulubot is among dozens of new faces and roles at the agency, in response to recent wins.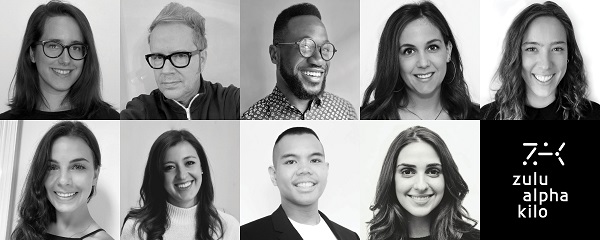 Toronto indie shop Zulu Alpha Kilo had made several new hires and promotions on the heels of new business and also organic growth from existing clients.

Zulu could not officially announce the account wins at this time.

However, it can report that Ece Inan, most recently at Toronto design and tech shop Array of Stars, has been named the agency's new director of interactive production for Zulubot, the agency's production arm. In the new role, Inan will lead AR, VR, voice and other digital innovation projects.

Also on the production side, James Graham, who has spent the last 17 years with Grip, has joined the agency as its studio director.

Zulu has also made numerous additions on the client services side, led by Michael Brathwaite, also from Grip, as account director.

It's also announced a spate of new account supervisors, including Hayley Blackmore (from G Adventures), Risa Kastelic (from BT/A), Kara Oddi (also from BT/A), Emily Anzarouth (also from Grip), Chris Rosario (from FCB/Six) and Sarah Shiff (from Rethink).

In addition to the new hires (pictured above), the agency has also announced several promotions: Alyssa Guttman moves from account director to group account director, while Nina Bhayana, Michelle Fournier, Jenn Gaidola-Sobral and Erin McManus have all been promoted to account director, and Haley Holm to account supervisor. On the strategy team, strategists Carly Miller and Spencer MacEachern have both been promoted to strategy director, while Shaunagh Farrelly, who has been with Zulu for two years in a client service role, moves into a new role as a digital strategist.

In December, the shop also announced that Stephanie Yung would be returning to the agency after a stint in New York as its head of design. Recent wins the agency has been able to announce including work as AOR for the Ottawa Senators, as well as a new arrangement with existing client Consonant Skincare, setting up an in-house team to support growth after taking an equity stake in the company.

Zulu president Mike Sutton says it's wonderful, in a new year, to welcome new faces and energy to the team and says the agency is fortunate to have had so many people across the agency step up to support its clients.

"Simply put, they were rock stars, and the promotions are very well deserved," Sutton says.