Dave & Buster's strides into Canada
Dave & Buster's, a Dallas, Tex.-based chain of massive restaurant and entertainment complexes, will open its flagship Canadian facility in May, thanks to a Canadian licensee. The 65,000-square-foot complex in a busy suburban area just north of Toronto will follow a...
Dave & Buster's, a Dallas, Tex.-based chain of massive restaurant and entertainment complexes, will open its flagship Canadian facility in May, thanks to a Canadian licensee.
The 65,000-square-foot complex in a busy suburban area just north of Toronto will follow a model that has proven successful throughout most of the company's 18-year history. It features a full-service restaurant, a 40-foot bar and an entertainment 'midway' that mixes video and virtual reality games with simulators, billiards and carnival games in an environment that its owners say resembles a Las Vegas-style casino. Many of the games will reward players with tickets that can be redeemed for prizes ranging from Frisbees to TVs and VCRs.
Dave & Buster's aims for an older, more prosperous clientele than, say Playdium, which tends to target teens and young adults.
Fixtures in Dave & Buster's private billiards rooms, for example, are made of rosewood, mahogany and brass, and the menu includes chichi dishes such as grilled mahi mahi.
It's a concept that Michael Mandel is sure will go over well in Canada. The first time he visited a Dave & Buster's location in Florida four years ago, he was sold on the idea. His company, Toronto-based Funtime Hospitality Corp., which had its roots in building and developing casinos in Ontario, immediately began negotiations to buy the licensing rights for the chain in Canada.
The agreement guarantees that at least five full-sized facilities will be opened in Canada over the next four years, which Mandel says will max out their potential. But Funtime also has plans to open four smaller-scale, 37,000-square-foot locations in markets with a surrounding population of at least 500,000, such as Ottawa, Calgary, Edmonton, Winnipeg and Hamilton/ Burlington, Ont.
An aggressive ad campaign will launch in April, using direct mail, billboards, radio and television. The campaign, being developed by Toronto's NextMedia, will target 21- to 49-year-olds and will commence with teasers to pique curiosity. That will be followed closely by giveaways and other promotions to get people through the doors.
'Once we get them in the door, with our service, with our quality, product and ambience and atmosphere, I don't have to worry about people coming back,' Mandel says. 'Nobody leaves without a smile on their face.'
If all goes well, the company expects to draw between 750,000 and one million people through the doors of its flagship location every year. According to Mandel, Dave & Buster's revenues are typically split 50/50 between the restaurant and the midway.
A separate direct mail campaign will focus on corporate clients, which Mandel expects will comprise about 15% of his business. The facility can accommodate groups of up to 2,400 and has full-service meeting rooms wired for sound, with video projection, screens and stages.
Apart from the midway, one feature that sets it aside from a hotel conference facility is the three-person event planning staff who tailor team-building 'challenges' to suit corporate goals, and keep its facilities full during slower mid-week periods.
In the U.S., Dave & Buster's counts 21 facilities in its chain, which has been profitable since its 1982 inception, and has grown rapidly over the last five years. Revenue rose to US$152 million in 1998, up from US$53 million in 1995. But poor performance at a couple of new facilities in California took a chunk last year from the bottom line.
Mandel concedes the U.S.-based company stretched its managerial resources too thin and expanded too quickly after going public in 1995. He says that the conservative growth plans for Canada will prevent the same mistake from being made here.
Ailene MacDougall, vice-president with the foodservice information group at Toronto-based research and consulting firm NPD, says that while she thinks Dave & Buster's could do well in Canada because there's nothing like it targeted at adults, it's unlikely the restaurant will be the primary draw.
'Unless they advertise and promote each separately, it will initially be viewed as the midway only.
'My concern would be the average cost of the whole evening. You'd really have to market it as an event…kind of like dinner theatre, maybe.'
For his part, Mandel says Dave & Buster's tried-and-true strategy of situating its facilities in high-traffic suburban locales allows it to pick up local, repeat business. 'I'm not going to be bringing people from downtown,' he says. 'It's not a tourist-type environment.'
Kraft Heinz beats the street, but reports slight sales slide
The company's Q2 net sales, while down slightly, reveal continued demand for snacks and pre-packaged meals.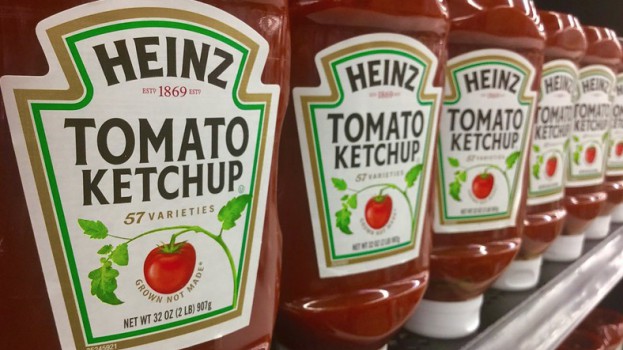 Kraft Heinz is reporting earnings of 78 cents a share, beating Wall Street's estimate of 72 cents a share, thanks to continued demand for snacks and pre-packaged meals. However, the company also reported a net sales decline of 0.5% compared with the same period last year, to $6.6 billion, according to its latest Q2 earnings report, released Tuesday.

The company experienced a favourable 2.3 percentage point impact from currency and a negative 0.7 percentage point impact from its February divestiture of Hormel Foods – including the Planters peanut brand – which closed in the second quarter of 2021.

Its cheese divestiture – which included the sale of its natural cheese division to Lactalis – is expected to close in the second half of 2021, says Kraft Heinz Global CEO Miguel Patricio in this morning's conference call.

Adjusted EBITDA slumped 5.2% versus the year-ago period to $1.7 billion and increased 6.6% versus the comparable 2019 period. Higher transportation and inflation-related goods costs continue to affect the company's bottom line.

Kraft Heinz' organic net sales declined 3.6% in Canada over the last three months compared with a comparable period last year, this as total net sales rose 8.8% year over year. 

However, its overall organic net sales slipped 2.1% compared with 2020 figures. This includes the negative impact stemming from exiting its McCafé licensing agreement. However, this decline was partly offset, Kraft Heinz reports, by "partial recovery in foodservice channels and retail consumption trends."

"Food service is recovering, and recovering fast," Patricio stressed in today's earnings call. He said "the bet to support QSR" early in the pandemic, with individual packets of ketchups and sauces, is paying off.

Channel trends are still normalizing, he warns, and it's too early to see how at home or away from home, will net out. "We have big ambitions for away from home business," he said. Consumers continue to evolve how they eat, with Patricio saying that Kraft Heinz is collaborating with a popular DTC brand for its Philadelphia cream cheese.

Accrued marketing costs, the company reports, rose to $968 million from $946 million in December 2020.

"We are investing more in our brands, and better as well, building a much more creative company," Patricio reported.

Kraft Heinz is also strengthening and diversifying its media presence, he said, driving repeat rates for those discovering and rediscovering the brand. Patricio added that the company is continuing to drive its transformation program forward, modernizing its brands and better connecting with its consumers.