Women start to get their due online
As women continue to migrate online, a small number of Canadian marketers have begun rolling out Web sites geared toward female consumers - and none too soon, according to a number of industry analysts. While marketing to women online hasn't had...
As women continue to migrate online, a small number of Canadian marketers have begun rolling out Web sites geared toward female consumers – and none too soon, according to a number of industry analysts.
While marketing to women online hasn't had to be a major focus for marketers before now – women have never before used the Net to the same extent or in the same ways men have – the reality of online gender parity is one that has to be dealt with, says Sandra Tamburino, director of business development with ACNielsen-DJC Research.
'Whether you need to market to women depends on your product, but if you do, you can't just make a blanket statement,' says Tamburino. 'It would be wise to market specifically to them – and that comes with understanding not only their usage on the Net, but their traditional decision-making process.'
In anticipation of the female move online, Citytv's home- and lifestyle-oriented television talk show CityLine recently made its debut on the Web. The Net version features how-to instructions, projects, recipes, an ask-the-experts section and the online CityLine AXS loyalty club. The site mirrors the show's programming by covering several of the main subject areas – health and family, home, fashion, gardening and cooking – and targeting the same audience of women 25 to 34 years old. According to Maria Hale, managing director of ChumCity Interactive, Web-exclusive information will also be developed in an effort to further draw its strong female following online and encourage new viewers to both the show and the site.
'We're going to be featuring things like online chats, chats with our experts and a message board system so that our audience will be able to communicate with one another. This is one of the areas that we think will grow and receive a lot of attention moving forward,' she says.
Last year, 51% of Canadian Internet users were women – a ratio that reflects Statistics Canada numbers for the population as a whole, according to Tamburino. In January, ACNielsen-DJC Research published the 4th annual Women Online Study, which polled a sample of 6,000 Canadians over the age of 12 who've used the Net in the last year. In 1997 and 1998, 47% and 49% of those online were women.
The percentage of men engaged in Net activities like downloading, clicking on banners and participating in newsgroups, however, is considerably higher than that of women, according to Tamburino. Women most often use the Net to find education and health information, participate in chat rooms, and obtain recipes. Kraft Canada's Web site, for one, boasts several female-oriented features including an interactive kitchen, a meal planning service, and a recipe finder/cookbook.
Although women exert a great deal of purchase power, the study shows they are trailing men when it comes to e-commerce: 34% of men have made a purchase online versus 19% of women. And only about 20% of women do online research about future purchases, compared to 36% of men.
Tamburino says while women still do not use the Net as frequently as men, nor do they spend as much time per visit, the time spent online will increase as their experience and comfort level increase.
'All the types of things women look for in the traditional environment, they also need on the Internet,' says Tamburino. 'If your site is difficult to use, loaded or embedded with all kinds of information and layers of content, you're going to create a barrier.'
She suggests marketers build a community of interest among women by giving them something of value.
Ford Motor Company of Canada has been attempting to do just that by moving some of its traditionally female-oriented activities online, according to Lauren More, the automaker's sales and marketing communications manager. The company features its Car Smarts Interactive Seminars program for women, offered in partnership with Chatelaine magazine, on its Web site. Bobbie Gaunt, president and CEO of the auto manufacturer, also recently hosted a one-hour live interactive chat from the Canadian Auto Show.
'Certainly e-initiatives are a focus for Ford in general and the women market is definitely a focus. If you consider that one in three cars and one in five trucks are purchased by a woman, and 85% of all vehicle purchases are influenced by women, it's absolutely an important market for us.'
According to Web measurement company Media Metrix, U.S. sites with a high concentration of women include toy, greeting card and health sites. In the U.S., women represent 48% of Internet users, with forecasts estimating they will begin to outnumber men online within the next 12 months, according to Jupiter Communications.
Christina Rodmell, co-founder of The Wired Woman Society, a Toronto-based association representing women who work in the online and digital communications industry, says advertisers and marketers need to forge connections and relationships with their female audience if they're to thrive. They can do this, she says, by making their sites friendly, easy to use and visually appealing, and by including a mechanism by which women can ask questions and offer criticism.
'The virtual world is slowly starting to reflect its brick-and-mortar counterpart. It's important to tap into the female market, but you can't umbrella us under one ad campaign. You really have to understand the dynamics,' Rodmell says.
Adult toy brand pops its PinkCherry with first-ever TV spot
With help from The Local Collective, the retailer of novelty products has fun with suggestive imagery.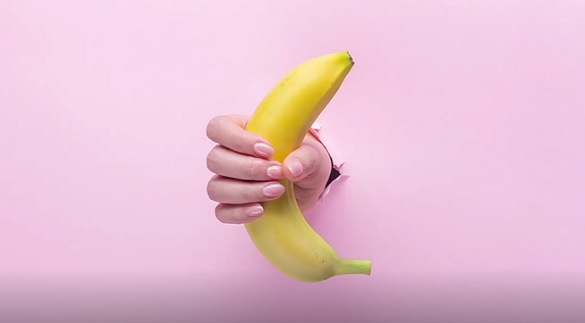 This week, PinkCherry is making its first-ever debut on television, targeting late night news junkies with suggestive content. Because there's a first time for everything – even for an adult toy brand.

Created in collaboration with Wow Tech Group, a Berlin-based premium intimate product brand and maker of The Womanizer and We-Vibe, the new campaign is aimed to build broader awareness for PinkCherry as it experiences a surge in demand, thanks to COVID isolation. At the end of May, PinkCherry reported a 128% spike in Canadian sales since the lockdown first began.

The campaign – a bunch of suggestive imagery punctuated by "yesses" and set to Mozart's Eine kleine Nachtmusik – was created by The Local Collective and produced during the pandemic.

The creative was designed to "embrace some of the enjoyment that can come from staying home," according to Matt Litzinger, president and CCO of The Local Collective. The spot (which launched on July 13 in the U.S. and Canada) is primarily airing during nightly news segments to add some positivity to people's routines as they head to bed, says the agency.

Sandy Grguric, director of marketing at PinkCherry, adds that the messaging is not only a call-to-action to visit the PinkCherry site, but to look at intimate experiences in a positive welcoming light, "to enjoy saying 'yes' as often as possible."

She says that the brand, despite its X-rated associations, has positioned itself in a more fun and sophisticated way that doesn't take itself seriously. "We understand our consumer quite well. They have an adventurous, playful curiosity about them… this concept echoes that," she says.

PinkCherry's marketing spend was more significant for this campaign than it has been for previous marketing efforts, as this is its first TV spot (and first project with The Local Collective) and Grguric says this is the right time to continue positive growth for the brand as a category leader.

The Oakville, Ontario and Las Vegas, Nevada-based PinkCherry bills itself as Canada's largest retailer of sex toys for women (age 18-34), men and couples, carrying approximately 7,000 SKUs.