Tim Penner bids adieu to P&G
The company's Canadian president will retire at the end of the summer, to be replaced by Thom Lachman.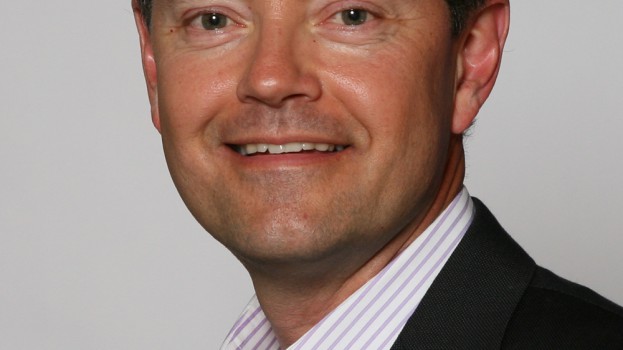 After more than a decade as president and a 33-year career at Procter & Gamble Canada, Tim Penner will be retiring at the end of August. Thom Lachman, VP, North America, male grooming, is poised to take the reins, headed to Toronto from the company's Boston office.

Penner arrived at P&G in 1978, a fresh-faced Wilfrid Laurier grad full of questions.

"They told me on day one that I would be working on Downy fabric softener," he recalls. "I didn't know what it was or why anyone used it."

Three decades later, he's familiar with all sides of the business. Penner's early work in the marketing department for laundry products, and then health care, ultimately led to a position as GM of the health care business in 1991. In 1993, he relocated to become VP of the health and beauty care business in the UK and Ireland, and moved again in 1996 to become VP of the North American tissue/towel business, based out of Cincinnati, Ohio.

"They gave me lots of early responsibility and they kept stretching me with challenging assignments that allowed me to learn and grow," Penner says. "Every one of my bosses invested in my development."

In 1999, Penner returned to Canada as president, and he says the growth P&G has seen since is his proudest accomplishment.

"Twelve years ago, P&G was one of many mid-to-large consumer goods manufacturers operating in Canada," he says. "Today we are the largest – larger than our five closest competitors combined. Some of the growth was achieved through global acquisitions and some through organic growth. The Canadian team integrated the acquisitions quickly and smoothly, and we found innovative ideas to grow existing businesses."

Penner's successor Lachman was integral in helping integrate Gillette staffers into P&G when the company was acquired in 2005, and Penner says he's well-respected for his gentle touch with the organization. Lachman has been with P&G since 1985.

"I'm delighted and excited to be joining P&G Canada," Lachman says of his new role. "Tim is a strong leader with an outstanding track record. I'm humbled and honoured to be his successor."

As he prepares to ride off into the sunset, Penner has high hopes for the year ahead at P&G. "I feel very optimistic about the plans we've built and I have tremendous confidence in the team I'm leaving behind," he says. "There are no crises that need immediate attention [so] Thom and his team have some time to figure out where to make the next big interventions to stimulate the next wave of growth."

He adds, "He's a good guy and he's much smarter than the guy he's replacing. I can't wait to see him leave his mark on the business and the organization."

Stay tuned for more about Penner's departure in the September issue of strategy.