Vonk and Kestin go Swimming
Nancy Vonk and Janet Kestin leave Ogilvy to start their own creative leadership training business.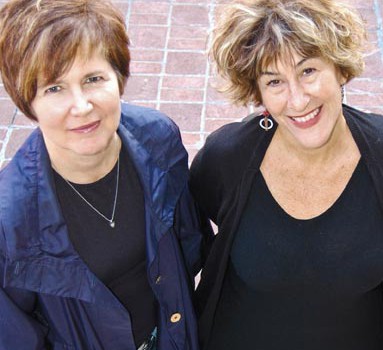 Arguably Canada's best known creative duo Nancy Vonk and Janet Kestin are leaving Ogilvy to branch out on their own. Now the next generation of creatives – and the current one – can benefit from the wisdom that led to award-winning, attitude-changing programs for Dove and Hellmann's.
Vonk says their new endeavour – a leadership training business – lines up with a gap in the industry. "Nobody knows what they're doing. People are learning by sink or swim or osmosis."
The name of the new enterprise is, in fact, Swim, and the goal is to make the osmosis easier, without all that sinking. "We've had amazing mentors, so we feel we can try to push up against what's looking to us like an industry-wide crisis," says Vonk, citing an Ad Age article that stated that baristas get more training than an average agency staffer.
The actual learning spans presentation skills to looking at clients' business on a more holistic level, helping agencies partner with clients more effectively.
Vonk describes the program as a dynamic experience that will spread out over three months and include online components. "No two will be alike," she says, adding that the duo will "take advantage of our giant rolodexes" to keep Swim unique.
While Kestin and Vonk remain based in Toronto, the Swim lessons go wherever they're needed, which in the case of their first client – Ogilvy – is in New York in October, followed by Chicago and L.A.
Ian MacKellar, who was most recently ECD at Bensimon Byrne, has been named the new CCO at Ogilvy in Toronto.