Consumerology: Surviving the holidays
Max Valiquette on an impending bleak holiday season, and how marketers can prepare for it.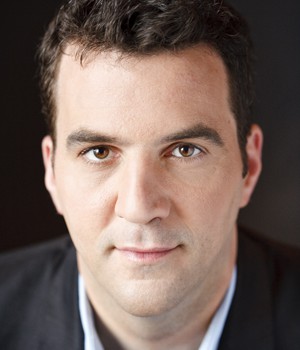 By Max Valiquette

First, the bad news.

By that, I mean that this is our first Consumerology column for strategy's Shopper Marketing Report, and it's full of bad news.

Sorry.

Here's a little context: every quarter at Bensimon Byrne, we survey 1,500 Canadians, and there's always an economic component to the questions we ask. We change the theme of the rest of the questions every time (and I'll be sharing some insights derived from those questions in the months ahead), but we always want to find out how Canadians feel about the economy. We forget, too often, that consumer spending accounts for 70% of the economy, so whatever the Bank of Canada says or wherever interest rates are heading, how consumers feel about their own financial situations is the single most important thing that we can talk about.

And, as we mentioned, the news isn't good.

We're on the verge of the holiday shopping season. Most of us who work in the industry are already knee-deep in holiday marketing.  The expectation, as usual, is that consumer spending will jump in the last few months of the year.

The problem is that consumers don't feel that way. In fact, 80% of Canadian consumers expect to spend only as much as they did last year, or even less. The last time we saw numbers like that was in 2008, and the holiday season then was pretty bleak. And they won't be buying on credit: 52% of consumers say they aren't interested in making a big purchase this year – even though interest rates are low. That number has increased by 4% versus just a year ago.

And fully half of Canadians feel that their personal economic situation has gotten worse over the past year. That's also increasing, with all of these indicators at or nearing the levels of 2008. We may well be on the verge of a double-dip recession, but in many ways consumers are already acting like we're there.

As marketers, this makes things extremely difficult, obviously. Consumers' appetite for spending, investing and borrowing – it's all lower than it was a year ago, and getting worse.

The good news, though, is that we've been through this already, just a few years ago. So we can learn from recent history. Which means, first and foremost, that it's time to temper our expectations for holiday retailing, no matter what other "leading economic indicators" are saying. Value brands (and even brands not typically known for value) need to lead with a value proposition. Agencies need to brace for budget cuts when business results just aren't where clients need them to be. As Canadians spend less time going out to eat, there's a real opportunity for brands that provide a good in-home entertaining experience to do well in this environment – especially if they can create messaging about bringing a restaurant-quality experience home.

And lastly: we need a little patience. The next Consumerology – fielded early next year – will determine just how terribly Canadians are feeling about their economic prospects. If the number of Canadians who feel worse about their personal economies then is greater than the 50% it's hovering at now, it's a sure sign of further woes in consumer spending. And then we'll have some really bad news.

Max Valiquette is the managing director of Intellectual Property and Content Development at Bensimon Byrne.

For more information on Consumerology, or to download a copy, go to consumerology.ca.