Three Things You Should Know: The coupon is back
It may not always be extreme, but couponing is back. Nola Martin of Stride talks about how brands can get the most out of it.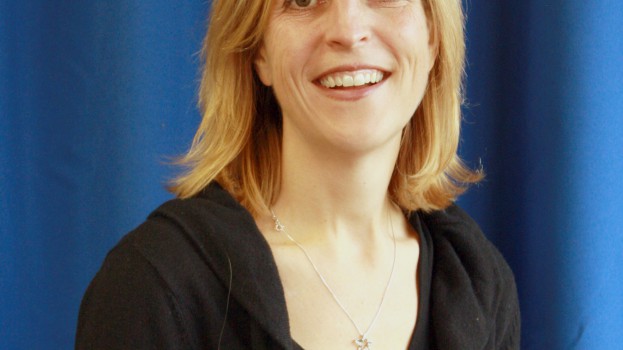 Every month, strategy's Shopper Marketing Report invites guest pundits to round up the best and brightest ideas from the shopper universe and share their thoughts on what's happening in the realm. They weigh in on the new, and sometimes the tried and the true, with the goal of uncovering trends in this rapidly-evolving sphere.

For this edition, Nola Martin, director of Stride Shopper Marketing, a new division at 6Degrees Integrated Communication, shares her thoughts on the good old-fashioned coupon, an entity that has endured its share of negative stigma. That time is long gone, says Martin, as manufacturers continue to leverage coupons as an important part of the mix. With 12 years in the realm, previously at Nielsen Company where she launched a shopper marketing framework, and before that at Campbell Company of Canada where she developed strategies to maximize shopper impact in-store, Martin is well positioned to give us the goods on whether or not the coupon can help brands deliver their goods directly to the shopping cart.

1. What kinds of coupons are most attractive to shoppers, and what's the best route for manufacturers to spur redemption?

Coupons have always been important to shoppers as a way of driving value, and in these economic conditions they're an easy way to save just a little more. While they're important in driving trial of new products, they can be key in having shoppers choose between brands within their shopping repertoire. In-store coupons, for example, still have the highest redemption versus coupons delivered by other methods, perhaps because for many categories more than 50% of purchase decisions are made in-store. Many manufacturers are increasing their use of free-standing inserts (FSIs) and coupons as a way to control the execution of their marketing messages and promotional timing. Coupons accessed online through sites like Save.ca or SmartSource.ca allow manufacturers to provide more product information to shoppers as they plan their shopping trip.

In terms of where, grocery is the winner with food coupons traditionally representing the majority of those redeemed in Canada. A Davis+Henderson report on couponing trends for 2010 shows the number of coupons in the Canadian marketplace has risen by 32% from 2008 to 2010. Redemption has remained relatively flat over the same time period but that doesn't mean the coupon isn't being used –  manufacturers often employ conditional offers to their coupons as a way of increasing overall consumption of their products (buy three and get $1 off) or to encourage the shopper to buy complementary products (e.g. toothbrushes and toothpaste).  Payback is hard to isolate and measure, but merchandising programs that include coupons typically out-perform those without. Avoiding the double-dipping of couponing on top of feature pricing helps improve coupon redemption ROI.


2. Are there any cons to the coupon – does it actually build loyalty long-term or does it educate shoppers to be perpetually value-driven and fickle? And how can brands and retailers make their couponing programs successful?

Coupons can sway the undecided shopper or incent trial, but long term the brand must deliver on its promise or be left with price being the key driver of value for the consumer. In a world where brand loyalty is waning and retail activation is becoming ever more restricted, couponing can allow brand marketers to provide a valuable incentive.

Retailers should stay away from high-value coupons that might be duplicated or mis-redeemed in quantity, and also stay clear of any free coupons that don't require a cash commitment from consumers. If possible, they should use the internal POS system to redeem coupons so that purchase-related savings accrue directly to the shopper, and are deducted immediately from the vendor. Cost savings in outside-service coupon handling is significant, and an opportunity for retail revenue.


3. How has the coupon transformed – are you seeing any different applications or executions of it? What's the future of couponing?

We've seen the rise of electronic coupons in other sectors of retail, but grocery retailers are still working on creating a way of supplying and redeeming these kinds of coupons. Online couponing is still fraught with key grocery banners refusing to redeem them. Loblaws has recently implemented its "Coupon Zone" – an in-store rack of coupons located at the entrance – and Ontario shoppers are getting used to finding savings when they enter the store – indeed, we see redemption increasing for this vehicle as shoppers adjust their behaviour.  In-store coupons, as mentioned, still have the highest redemption rates. WagJag.com, a popular group-buying website, has just announced its intentions to enter into the Canadian grocery sector, and how this will revolutionize grocery retail couponing remains to be seen. The future is likely in scannable coupons at retail delivered to shoppers electronically via their PED. Location triggered, or shopping-pattern triggered, these manifestations could revolutionize couponing.