Kahlua makes an unexpected move
The coffee-rum liqueur launches its first major ad campaign to teach Canadians about its origins.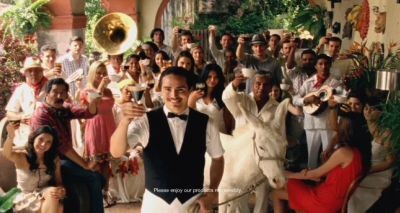 When people think of Absolut Company-brand Kahlua, they assume that the liqueur originates from Hawaii because of the name or that it's made from chocolate because of its dark colouring, says Sebastien Billing, global communications director, Malibu and Kahlua.
However, he says, it originates from a village in Mexico where sugarcane farms neighbour coffee plantations and way back in the early 1900's, the two were combined to create the world's first "delicioso" coffee-rum liqueur.
For the next six weeks, the surprising truth of the brand's origins and make-up will be reiterated in a 30-second TV spot, created by TBWA New York and planned by Vizeum, and complemented with OOH and print ads in Taste, Flavours and Food and Drink magazines which will be placed in early December. Targeting consumers in their 30s, this will be the first major marketing push for the brand in Canada.
The commercial begins with a woman arriving in the Mexican village of Veracruz. As she walks through the village, inhabitants stop in their tracks to stare. A domino effect takes place where a man drops his coffee cup and scares a donkey. A painter is then kicked off the ladder he is standing on and knocks over a rum barrel which rolls into a coffee bar and results in the unexpected creation of Kahlua.
"We wanted to show the coffee and the rum coming together in sort of an unexpected way," says Billing. "There is this unexpected nature of the brand, the story, the product experience and what you can do with it in terms of versatility, that we want to maintain."