MasterCard makes Toronto 'Priceless'
The credit card co expands its classic campaign with city-wide giveaways for members.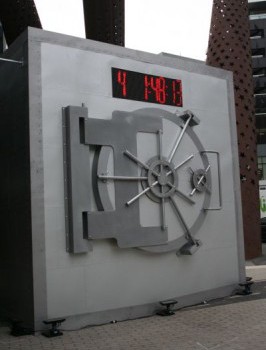 MasterCard is making Toronto priceless for its card members with the launch of the extension of its classic campaign. "Priceless Toronto" makes premium experiences like platinum seats at a Toronto Maple Leafs game, or box seats at the ballet, available to cardholders.

Lilian Tomovich, head of marketing, MasterCard Canada, says the "Priceless Cities" campaign, which launched earlier this year in New York and London, is aimed at giving their customers the experiences they previously only talked about.

"Historically the 'Priceless' advertising campaign was developed on MasterCard observing priceless moments in people's lives," she says. "And we think the 'Priceless City' launch lets us move from observing priceless moments to enabling those moments."

"Priceless Toronto" is being promoted with a multi-platform campaign with creative by MacLaren McCann and media by UM, which kicks off today with a experiential stunt outside the Air Canada Centre. A large vault has been constructed with a clock ticking down to Monday when the first 400 people at the site will be given keys which open a safety deposit box containing one extraordinary experience, says Tomovich.

The campaign also includes OOH billboards, print ads in local papers such as Metro, the Toronto Star and the Globe and Mail and digital ads on sites like BlogTO and Toronto.com.

Tomovich says MasterCard Canada is going big with the campaign to launch "Priceless Toronto" because of the importance the company is putting on the "Priceless Cities" promotion on a global level. Additional locations will be added to "Priceless Cities" in 2012.