The Bay adds retro warmth
A campaign by Red Lion launches the new Company of Adventurers clothing line.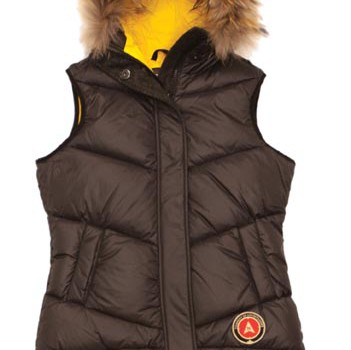 The Bay has gotten a little more adventurous. Company of Adventurers, a new clothing line sold exclusively in Canada at the department store and developed by Caulfeild Apparel Group, is inspired by the rugged Great White North, taking its cues from early pioneers. The line includes men's and women's T-shirts, cable knit sweaters, puffer jackets and parkas priced from $65 up to $795.

Brett Channer, CCO of newly launched Publicis network agency Red Lion, which handled the creative on the launch campaign, explains that the clothing line started with an idea between himself and Caulfeild Apparel Group president Mike Purkis to talk about Canada's history through apparel. The two met at a hockey game, sparking a bromance which led to conversation about how Purkis wanted to pass along history to his kids. The marketing and branding for the line was determined before the clothes were even designed.

The tagline for the campaign, "North of Where You Are," refers to Canada's geographical location, as well as a mindset of going to a higher place.

Media for the launch, handled by ZenithOptimedia, included streetcar wraps in Toronto as well as resto ads, says Channer.

"As we move forward into winter we will be doing experiential stunts, like putting Mike in a jacket and dropping him into the middle of the Arctic and posting the content to our website," he says.

Caulfeild has plans to take the name global, trademarking Company of Adventurers in Europe, Asia and the U.S., and will be making an announcement for its first international agreement in the U.K. for fall 2012.