Three things: How Steve Jobs would have approached shopper marketing
Hunter Straker's Matthew Diamond highlights three ways of thinking about the industry differently by asking, "what would Steve Jobs have done?"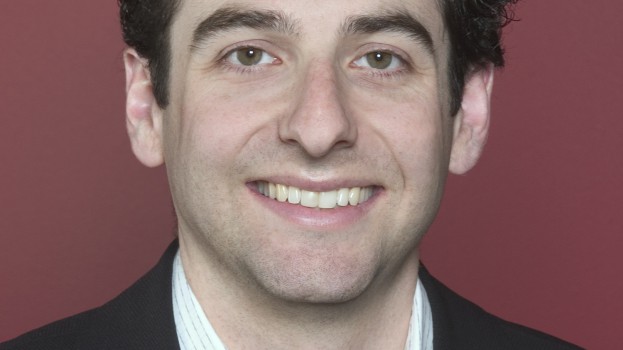 Every month, strategy's Shopper Marketing Report invites guest pundits to round up the best and brightest ideas from the shopper universe and share their thoughts on what's happening in the realm. They weigh in on the new, and sometimes the tried and true, with the goal of uncovering trends in this rapidly evolving sphere.

For this edition, Matthew Diamond, managing director of purchase design agency Hunter Straker, puts a different lens on the retail landscape by asking what Steve Jobs would have done  if he had been a shopper marketer. With over 15 years of experience starting on the client side at Kraft Foods, moving to the NHLPA to learn sports and sponsorship and hanging out for a decade at Capital C before moving to Hunter Straker nearly two years ago, Diamond knows a thing or two about doing things differently.

By Matthew Diamond

How often have we heard the saying, 'What would Apple do?' Over the holidays, I had an opportunity to dive into Steve Jobs' new biography.  I am hopeful that many of the readers of this article did the same. I thought it would be a fascinating exercise to think about how Steve Jobs would have tackled our world.

Here is how I believe he would have systematically approached a shopper marketing or retail-specific initiative if he were at the helm of an agency:

1) Focus

Ok, this one may seem obvious, but all too often the downfall of shopper marketing initiatives comes as a result of a poor starting point, a disastrous brief, five different objectives and an unrealistic expectation of success.  Jobs would have marched into a client, wouldn't give a crap about ruffling feathers, and would likely demand perfection of one thing that would become the entire focus of this initiative.  That equates to trying to strip OUT the things that aren't necessary for success and includes things like clarity of budget.  If we have a million dollars, then create greatness. However, if we only have $50,000, Jobs would insist, as should you, to articulate what we can do better than anyone within that budget. The takeaway here is to meet expectations of key stakeholders with laser focus, clarity of ask, and then deliver on the promise.

2) Relentless pursuit to be better

Jobs was one of the most competitive people in the world.  He would never settle for mediocrity and, in this case, that would likely drive folks at his agency mad.  However, there is a great lesson to be learned.  His biography explains how he saw technology in other areas and attempted to make it better with Apple: simpler, easier and more beautiful.

Many of the greatest Shopper Marketing programs in the world are right in front of our eyes.  Sometimes they simply need to be repackaged, retooled, or resold with focus, clarity and consistently beautiful design.  Jobs was never ashamed to borrow other ideas and just make them better. How about starting your next internal brainstorming session by evaluating what has been done before and seeing how you can just make it better?

3) Execute the hell out of whatever you are doing

Jobs was a relentless taskmaster, but he knew that the success of his brand would be defined by the success of his launches, and they had to be executed flawlessly. This is how you must consider the execution of your programs at retail. In a world of shopper marketing that is based on insights and strategy, remember that your client's CEO, when he or she walks into a store to see your program, will instantly form a first impression.

So, how do you ensure this happens?  Put execution dollars into your budget. Remember the ugly stat that 70% of the stuff you create for any given retail execution will never see the inside of the store. Jobs would never settle for that type of math. Neither should you. The best shopper marketing programs are focused, executed on time and budget, and actually get put up in stores.

Jobs aimed to put a dent in the universe. Why don't you set a goal in 2012 to make your own dent in the shopper marketing and retail world?