L'Oreal's digital makeover
Strategy sits down with CMO and chief communications officer Marie-Josée Lamothe for a Q&A about how the brand is adapting to an increasingly digital world.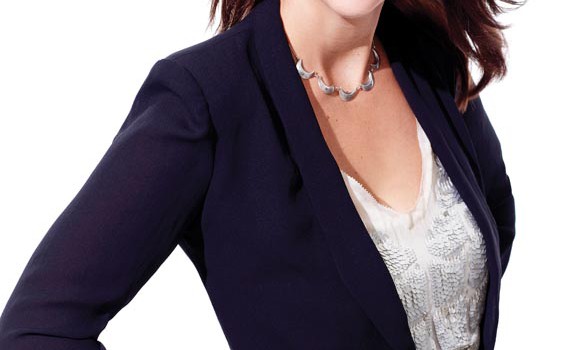 Canada is one of the few countries that's part of the worldwide e-business executive committee for L'Oréal. With 25 brands and 33% market share (estimated for all beauty channels in Canada), L'Oréal is a bona fide beauty behemoth, with four divisions focusing on the mass, luxury, dermatology and salon channels – that entails a lot of communication. Its VP, CMO and chief communications officer Marie-Josée Lamothe sat down with strategy at the company's Montreal headquarters to talk about the changing face of the beauty industry and how L'Oréal is adapting to keep its position at the front of the cosmetics counter.

How has L'Oréal changed in the face of new digital ways consumers learn about beauty?
The old way of communicating would have been: you put a product in the middle and you do the 360 plan around it. That's the business model with which L'Oréal Canada became #1 in Canada, but we feel if we continued that, we wouldn't be so competitive, not because of the competition, but the consumers were ahead of us. They were talking about our brands without us being part of that conversation. Now the community is the star and brands are around it, and hopefully we answer their needs. I don't think it's about having a conversation, it's about offering platforms in which consumers have conversations.

We still have beauty experts, but the ones getting share of voice are the bloggers. We used to do PR with traditional media only, [but] now it's PR with bloggers also.

Two years ago, we'd negotiate with media owners and build a communication plan. Now the real media owners are the consumers and they're all interconnected. We used to have a marketing plan, a PR plan, an advertising plan, an interactive plan, and now we just have one communications plan.

How important has online become, compared to brick and mortar?
You need to be everywhere because consumers are everywhere. We have six e-commerce sites now at L'Oréal, we had only two a year ago. We had three brands on social platforms (two years ago), now we have 20. We had customer care only on the phone five years ago, now they're all on social platforms. And I think mobile is where we need to be more, personally, but you'll still need [physical stores].

The big retailers are all also developing e-comm sites. They need our products and we want to be there. The ideal retail partner has an eco-system – physical, virtual, social. We're driving traffic and vice versa. Consumers will buy it wherever it makes most sense to them.

How has your department changed organizationally to adapt?
The CMO role now also includes corporate communications. It's overseeing the 25 brands' marketing, consumer research, customer care centres, consumer insight, market share and competitive information from a market point of view. And for corporate communications it's really doing the same but from a PR perspective. There's one big objective – digitizing everything to be (current) with the consumer. We were very much in silos and now we're trying to share best practices, efficiencies and platforms to become more relevant.

We now have a head of digital, Martin Aubut, director of e-business intelligence, who came on board five months ago. All the independent brands have an interactive marketing manager, but his role is to bring in and share knowledge to make them more competitive. He also has a team that will do analytics. So we have benchmarks among the industry, and among our brands in all the other countries.

What will be the next big thing for the beauty industry?
I think where beauty is going is: how customized will you be? [For example,] having medical spas that will look at your overall health. So it's not going to be about this huge brand, it's products that answer certain needs, and then communities come in and pick and choose whatever they want. It's almost like you become the store. The key to success will no longer be social platforms because that will be a given, it will be CRM. But CRM is not sending a coupon every second week, it's going to be: who is your consumer? And are you best answering their needs? And customer care centres are going to increase, whether on phone, email or social platform.