Mars works, rests and plays with Canadians
The chocolate bar brand launches a new campaign with a TV spot and mini-doc showing how it helped a town build a hockey rink.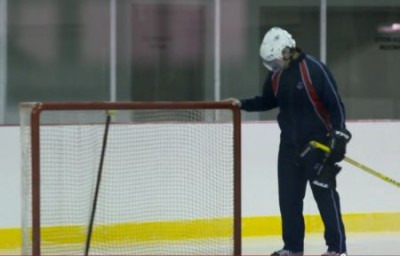 Not too long ago, a small town on an island in New Brunswick was without a hockey rink. So chocolate bar brand Mars set off on what it calls a "mission" to pitch in and help build one so that its residents could "Work Rest Play."

While on location, the brand enlisted agency BBDO to record and create a mini-documentary of the rink-building process, which is currently being housed on the new Canadian site, Marsbar.ca, as well as on the brand's YouTube channel.

From that documentary, English and French 30-second TV spots were cut and placed this week by MediaCom Canada on channels including Bravo, Discovery, Food, MTV, Space, TVTropolis and the Movie Network.

TJ Kanaris, brand director, Mars Canada, says that the "Work Rest Play" initiative, in partnership with Hockey Canada, allows the brand to play an active role in helping Canadians to "roll up their sleeves, pitch in and get good stuff done."

"This value is core to the brand and we expect this to be ongoing," he says. "If you think about the product, it's one that can help reward and recharge along the way, and I think that will go a long way to help differentiate it from other communications in the market."

On why the brand decided to partner with Hockey Canada on the initiative, Kanaris says that there is no better activity, in Canada, than hockey to better exemplify the value of people getting together to work, rest and play.

There are plans for another consumer initiative in the fall and Kanaris says (without providing any specifics) that the brand will be looking at giving all Canadians the opportunity to play a role in helping communities.