Mint keeps currency current
The Royal Canadian Mint uses augmented reality and art by Gary Taxali to attract new coin collectors.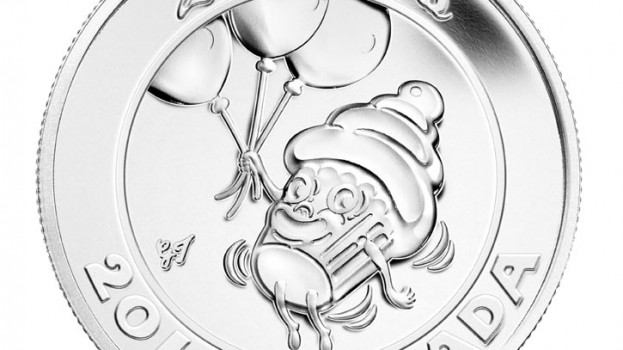 Coin collecting is typically associated with grandparents and nerds, but that may change thanks to a partnership between the Royal Canadian Mint and Canadian artist Gary Taxali, which includes a foray into augmented reality.
Arranged by Young & Rubicam, the Taxali collaboration aims to freshen up the Mint's image and, with any luck, generate new interest.

"We're trying to expand our customer base across all demographics by appealing beyond the traditional collector," says Alex Reeves, senior manager, communications, Royal Canadian Mint. "We want people to constantly expect new things from the Mint."

Taxali was commissioned to create six celebratory quarters for the Mint's 2012 gift sets, which went on sale last month, conveying the themes of birthday, wedding, tooth fairy, new baby, O Canada and holiday, with his grinning, 1930s-style cartoon characters.

"I was elated to make something that would live forever," says Taxali. "I was also excited that the Mint was taking a new direction and using my style of art, which is not typical of the artists they have used in the past."

These coins mark the first time in the Mint's history that it's allowed an artist to change the typography on its coins, with "25 Cents," "2012″ and "Canada" all rendered in Taxali's font, Chumply.

The wedding coin also incorporates augmented reality technology, allowing iPad and smartphone users to see the interlinked wedding bands come to life, thanks to tech by interactive media company Daqri and AR expert Helen Papagiannis.

Combine the new tech and high-profile artwork with launch events at Toronto's trendy Spoke Club and the AGO, as well as a flurry of earned media, and it's fair to say coin collecting just got a little cooler.