Less is more with Instagram in your marketing mix
Newer micro-social networks, like photo-sharing platform Instagram and online pin-board Pinterest, are attracting more focused followings than broader-based elders Facebook and Twitter.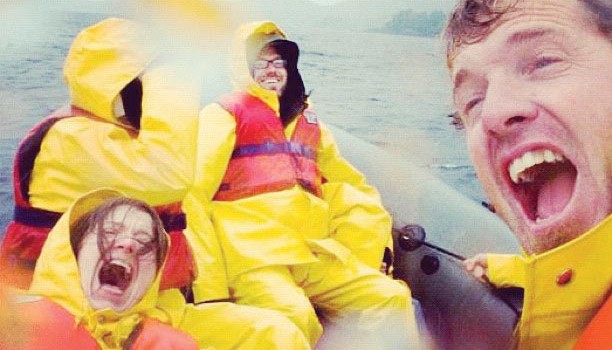 The new trend in social networking is about less being more. Amid the barrage of tweets, LinkedIn updates and Facebook alerts, some newer, fast-growing, more focused followings are sharing a minimalist social experience.
The Instagram app is one of these young niche networks that's really starting to catch on. Within eight months of its October 2010 launch, it had attracted five million users, and by the end of last year, that number had climbed to 14 million, with 400 million images posted. No wonder Apple named Instagram its 2011 iPhone App of the Year in December.
Where macro-social networks like Facebook and Twitter meet broad social media needs, Instagram uses a single common activity, mobile photo sharing, to help users connect around shared interests. The mechanics are very much like Twitter, minus status updates and links to articles. You sign up, you post pictures (which can be filtered to resemble Polaroids or other retro photography styles) and you qualify them with captions and hashtag subjects. People follow you and you follow others, enabling everyone to focus on images involving their passion points.
In addition to following those within their existing social network, Instagrammers can follow any of the "Instafamous" popular crowd whose photography or subject matter they like, or brands, such as Old Spice's Man Your Man Could Smell Like.
Of course, you can link your posts to Facebook and Twitter as well, and for some, the new app activity is augmenting usage of those forums.
The rise of these tightly curated micro-social networks is providing brands more targeted and easily managed ways of carrying on conversations with customers.
On the U.S. and international front, big brands like Starbucks, Redbull, Adidas Originals, Whole Foods and Kate Spade have been making savvy use of Instagram, and even U.S. President Barack Obama joined the club earlier this year.
Here at home, the Canadian Tourism Commission (CTC), in collaboration with DDB Vancouver, has been using the platform to reach advocates for travel throughout Canada, leveraging it to create visual stories depicting the kinds of experiences available to potential travellers. At press time, the CTC had 671 Instagram followers, follows about double that and responds to comments, which bodes well for future growth.
Its presence on the platform helps it to stay true to its brand identity, which is focused on showcasing Canada's breadth from a traveller's perspective, says Cosmo Campbell, CD, DDB Vancouver.
"Instagram is an opportunity to tap into advocates, who are the most vocal proponents for their particular social group," says Campbell. "It's a great way to capture experiences, and people are usually taking photos of things they're passionate about. You can very clearly define these advocate groups and be able to pull in that content and use it to promote experiences within the country."
One way the CTC has leveraged the platform, aside from reposting images from people's trips, has been by pulling in content for opportunistic social campaigns around events like Prince William and the Duchess of Cambridge's visit to Canada, TIFF and Fashion Week. On its profile, CTC encourages users to post their travel-related pics using the hashtag "#ExploreCanada," giving it permission to repost them.
Last month, the CTC also rolled out a revamped website for foreign visitors, Keepexploring.ca, which offers an interactive taste of what a trip to Canada entails. It's an experience that Campbell says doesn't centre on "the traditional holiday snapshot." Though not the focus of the site, Instagram will be built into it, aggregating shared content from users. The CTC plans on introducing another Instagram-powered component down the road that will allow travellers to track their trips to Canada, documenting them on the website.
"[The website's] not pushing out in a traditional marketing voice where it's the organization trying to tell you something," says Campbell. "It's more of a two-way conversation between the travellers who are really experiencing the country as they're here."
WestJet also uses Instagram as a way to let travellers share their experiences with the airline and their friends. It also shares its own content. Since it started using the platform last summer, the company has steadily built up a following of approximately 1,800. The goal, says Greg Hounslow, advisor, emerging media, WestJet, is to keep the brand top of mind between flight or vacation purchases in the most efficient way possible.
"As a low-cost carrier we always consider the resources that are necessary to sustain our presence on any social platform," says Hounslow. "We are already sharing photos on Facebook and Twitter. We balance the potential value in terms of brand awareness and affinity with the resources that are required. Instagram is a good fit with our overall strategy."
Hounslow adds that a lot of WestJet's Instagram traffic is driven from its Twitter and Facebook accounts. When the company started out on the platform, it was a method of sharing photos with its Twitter followers, but it's since become a more efficient way of targeting WestJet fans around social media promotions like WestJet's Winglet Wednesdays, which started in January 2010 and encourages WestJet passengers to share pics of their plane's winglets on Wednesdays via its social media properties.
"Micro-social media networks like Instagram are very interesting because they allow us to continue building our own network without adding major complexity or increasing the amount of manpower that we are allocating to our existing social media activities," says Hounslow. "There are many photo-sharing applications and sites out there. Instagram sets itself apart by adding networking functionality and features that are similar to Twitter."
HMV Canada, which is very active on macro-social networks like Facebook and Twitter, is on Instagram because it's a place where its customers play, but also because the platform helps it remain a youthful and credible source of info within its product categories.
Using it primarily to showcase products, as well as photos from in-store autograph sessions and other events, HMV has amassed over 450 followers since joining a year ago.
"People trust that we won't bombard them with irrelevant messaging," says Saundra Bianchi, director of marketing, HMV Canada. "They appreciate that we are active on these networks."
The new fringe micro-networks also offer advertisers new creative opportunities to seek out customers via their shared interests.
Take inspiration-sharing site Pinterest, for example. The female-skewing image-based platform has put a decidedly unique spin on users engaging around mutual passion points. It's a virtual pin-board that allows people to share things they find interesting by category, like a favourite toy, recipe or book.
According to Google Ad Planner, about 13 million people worldwide visit Pinterest over the course of a month. And that number is climbing: comScore recently reported that the site had seen a 55% gain in unique U.S. visitors between November and December 2011.
Max Valiquette, managing director of intellectual property and content development, Bensimon Byrne, describes Pinterest as a place "populated by influential people who like to see good-looking products that they might buy integrated into the images they're looking at," adding, "brands should start a page right away and not be afraid to offer a coupon if someone clicks through one of their images."
Big U.S. brands active on Pinterest include retailers like Nordstrom, West Elm and Whole Foods, as well as celebrity brands like Martha Stewart and Michael Kors and media brands like HGTV and Real Simple magazine. But adoption has been slower in Canada.
Still, if the propensity to jump on board alternatives to the broad social media channels exhibited by CTC, WestJet and HMV is any indication, expect Instagram- and Pinterest-specific program proliferation.
For its part, Pinterest has been increasingly successful in encouraging traffic to bricks and mortar locations for retailers. According to Monetate, a U.S. provider of independent website testing, targeting and personalization services, Pinterest generated a same-store referral traffic increase of 389% to five specialty retailers from July to December 2011.
Of course, WestJet, HMV and the CTC stress the importance of advertisers having a hand on every piece of the "social media puzzle" to be truly effective in using the space. That means on top of the macro-social networks, marketers need to establish themselves on different micro-social networks – be they image- or location-based – to reach people in a variety of niche-targeted ways. That's why the three brands all also exist on location-based micro networks like Foursquare and Gowalla – two platforms that have really gained traction with people over the last few years.
"The beauty of the collective group of these networks is that it creates a digital ecosystem
that tends to start to feed itself, and the messages get passed on and just build bigger and stronger connections with people," says Campbell.