Oreo blows out 100 candles
The Kraft Canada cookie brand is celebrating with a cross-platform campaign and birthday party tomorrow at Toronto's Eaton Centre.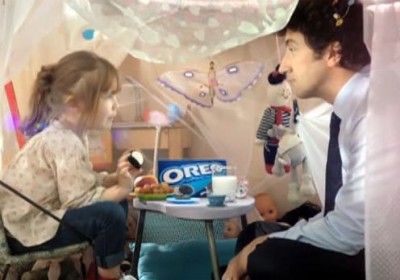 Oreo is celebrating its 100th birthday worldwide this year with a cross-platform campaign aimed at promoting the longevity of the brand, says Kelley Woodland, VP snacks, Kraft Canada.

The campaign, with creative from Draftfcb and media by MediaVest, kicked off in late February with a TV spot which includes moments from commercials that have promoted the brand over its history, says Woodland. The spots will air on channels such as CTV during The Big Bang Theory and Grey's Anatomy and TVA during Star Academie and Destinées.

Adding an experiential layer to the campaign is the cookie's public birthday party, happening tomorrow at noon at Toronto's Eaton Centre. The brand will unveil what's inside a 16-foot display tomorrow with comedian Colin Mochrie, a surprise musical guest singing "Happy Birthday" and lots of cake and gifts for the crowd, says Woodland.

"We have invested a significant amount of money into celebrating this occasion," she says. "More than we have spent in past years."

The Oreo 100th anniversary campaign is running until June.