Brita's first ethnic program turned red into green
The Clorox brand leveraged Chinese New Year with a Year of the Dragon pitcher program.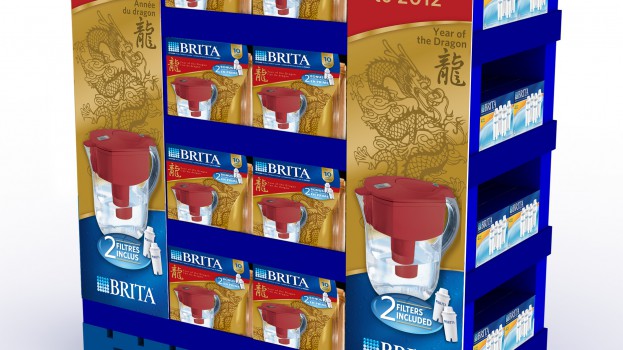 Clorox's Brita brand successfully targeted Chinese Canadians by celebrating the Year of the Dragon, a very important date in Chinese culture.

Representing 22% of new immigrants in the last five years, and with Chinese languages as a group being the third most common behind English and French in Canada, Chinese Canadians represent a significant and quickly growing portion of the Canadian population. That, in combination with the insight that Chinese-Canadian consumers spend more than average on Brita products, led to Brita's first ethnic marketing effort.

"It made good business sense to launch a product specific to Chinese-Canadian consumers," says Soula Kioussis, director of marketing, the Clorox Company of Canada. "Not only is this group growing in size, they are also big consumers of Brita products.  Every choice – from pitcher colour, packaging graphics, to the print ads– was intended for these households, many of whom are new to Canada."

The program revolved around Brita's Red Grand pitcher, initially released in the U.S. as part of the brand's colour series (unique pitchers to match your specific kitchen décor). Since red is synonymous with good luck and plays an important role in Chinese New Year, Brita decided to launch it in Canada to align it with the Year of the Dragon celebrations.

Retailers including Canadian Tire, London Drugs, Real Canadian Superstore, T&T and Walmart all partnered with Clorox on the program with in-store support and packaging, designed by Toronto-based Hunter Straker, which capitalized on Chinese New Year imagery and messaging.

"The key to the display material was keeping it simple," says Warren Paisley, partner, Hunter Straker. "We had to break through in a noisy, cluttered environment. The challenge for packaging was bringing [insights around Chinese New Year] to life while retaining the core Brita brand message. We wanted to embrace the bold colours and rich imagery of Chinese culture without falling to typical stereotypes."

Targeted marketing support to help launch the Year of the Dragon pitcher included Chinese-language newspaper advertising, ethnic and mainstream PR and event sponsorship.

Brita's Year of the Dragon pitcher was a success. Consumption grew by more than 25% for Brita pitchers in January and February, driven by the Year of the Dragon pitcher and after 13 days of sale it was declared the best-selling pitcher ever advertised at Walmart. The program also garnered 8.7 million media impressions.