Tetley Tea puts renewal in action
A new CSR program offers grant funding to individual Canadians whose grassroots efforts renew others in their communities.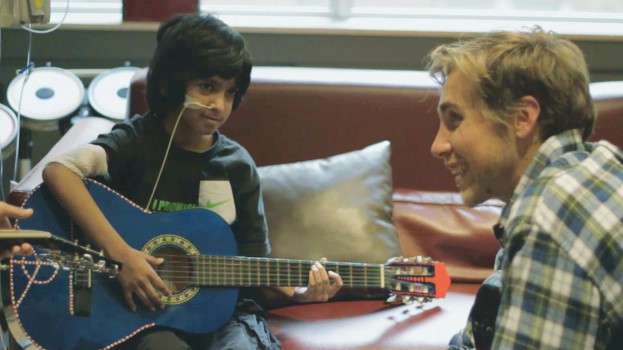 Inspiration
Treating tea as a modern-day elixir that fuels the renewal of the mind, body and spirit, Tetley aimed to foster a world where everyone lived by the virtues of renewal.
The brand wanted to find a way to acknowledge people across the country who, through their own grassroots efforts, renew others in their communities. While Tetley has a commitment to Rainforest Alliance certification globally, it wanted to create a supplementary program that did more than celebrate what they were doing, but to celebrate what Canadians are doing.
Strategy
The overarching campaign was the "Tetley Green Tea Renewal Party," a faux political party dedicated to spreading the word about the renewing power of green tea. The primary mandate of the party is to seek out and celebrate the work of Canadians who bring positive change to their communities.
With creative by John St., this program was dubbed Renewal In Action, and it benefited "Renewalists," people whose uplifting programs would benefit from a grant to help them do more good. Party members could nominate the Renewalists, and the grant would cover whatever that cause most needed, from running shoes to laptops, while mini video documentaries brought exposure to their causes.
Execution
The Tetley Canada Facebook page served as campaign headquarters for Renewal in Action, and the call for Renewalists went out through social media. Four candidates were selected but the twist was they were the last to know. The candidates believed they were being interviewed for a chance to receive the grant, when behind the scenes, Tetley coordinated with the people on their teams to enable them to personally surprise the Renewalist with the grant, catching the whole thing on camera.
Each Renewalist's video showcases what motivates them and the people who have benefited from their efforts. The videos were promoted with ads on Facebook and YouTube, encouraging people to nominate the next Renewalist.
Results
The first three videos had more than 600,000 views at the time of submission. In addition to exposure for their causes, Renewalists received specialized grants.
James Arthurs, who teaches music therapy to children at SickKids, received $5,000 worth of iPods and sound equipment for his Guitars for Good program, while Mark DeMontis, who was nominated for teaching visually impaired children how to skate, was presented with a grant to expand his program to 200 children.
Other brands were inspired to get on board. Brooks donated $12,000 worth of running gear to Benji Chu, an organizer of running clinics for the homeless in Vancouver, while Apple gave Arthurs an additional $1,000 donation.
The response was overwhelmingly positive and even encouraged people to volunteer their own time to the different causes.
Judges' comments
"This is a simple but original campaign recognizing the efforts of people bringing positive change in their communities." –Denise Vaillancourt, STM
Jump to:
Overall winner: Indigo brings the love to school libraries
Cashmere adds pink to its compassionate fashion statement