One Show announces design winners
Canadian agencies Leo Burnett, Bleublancrouge, Paprika and Rethink nabbed hardware last night.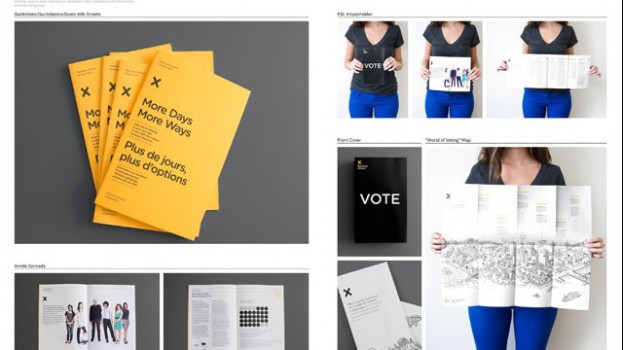 Last night Canadians won seven design awards at the One Show in New York.

Toronto-based Leo Burnett grabbed the only Canadian Gold for the evening for its work with Elections Ontario in creating promotional material encouraging people to vote. It also took home a Silver for its work with Raising the Roof, and a Bronze for the workspace design of its own desk creation.

Montreal-based Paprika won Silver for its pamphlet for Mission Design, a non-profit organization representing Quebec designers, and a Bronze for an installation for the SDC du village, Montreal's gay village. Montreal's Bleublancrouge won a Silver for its "burnt fast food" work for Golds Gym and Vancouver's Rethink won Bronze for posters that appeared to be leaking oil for Dogwood Initiative.

For a complete listing of winners, visit OneClub.org.