Cossette Vancouver adds two hires
The additions are part of a long-term expansion plan for the west coast office.
Cossette added two agency figures to its Vancouver office over the past two months, part of a rapid expansion of its west coast business. Michael Milardo and Kate Chalmers join the agency as it moves to bolster its digital expertise.
"We recognized the opportunity to strengthen our team with two people immersed in digital, but also strong in a traditional sense," said director of brand services Chris Miller.
The hires are part of a longer term expansion for the agency, as the Vancouver office has grown from a staff of 32 to 50 in the past 18 months.
"The addition of Michael fulfilled all of the professional, integrated, creative campaign criteria for the role but the cultural fit was by far the most important factor," said Vancouver VP CD Nick Richards in a statement. "And Kate brings an important new dimension to our overall digital offering."
Milardo was most recently CD at Noise Digital in Vancouver and joins Cossette as a co-CD. At Noise, he developed creative for brands such as Sony PlayStation, Johnson & Johnson and Nokia. He has previously worked at Rethink, TBWA and freelanced at BBDO, Ogilvy, Grey and Cossette, Vancouver.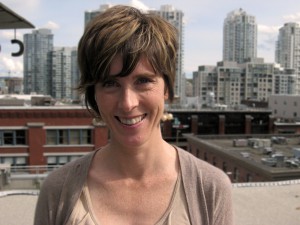 Chalmers, formerly a digital project manager with Blast Radius, becomes Cossette Vancouver's digital brand director. While at Blast, Chalmers worked on the Starbucks account, managing the re-design of the Starbucks online store and the launch of the Starbucks Digital Network, among other campaigns.

At Cossette, Milardo will focus on creative development of advertising campaigns while Chalmers will head up a number of digital initiatives and projects, Miller said.