Loving the haters
Justin Kingsley of Sid Lee PR on why you should let the brand haters hate.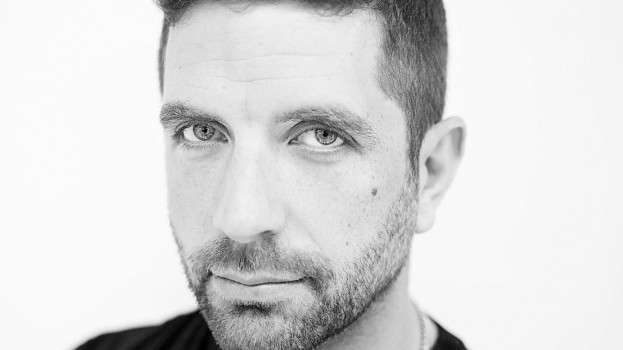 By Justin Kingsley

It was years ago but it's the kind of Non Sequitur comic strip you'd cut out of the newspaper and pin to the board over the desk: a smiling God at his worktable, standing over a globe and pouring all kinds of ingredients into making Earth. Animals, plants and buildings, as well as a pinch of jerks and assholes –"just to make it interesting," as God states in the caption.

Yes, we must love the haters.

Loving the haters is a fundamental rule of engagement for managing social networks: haters bring pages like Facebook to life. Let's take Georges St-Pierre (full disclosure: GSP is one of my clients), as an example. He's become more than a person: he's a brand and online he behaves like one.
And though he's universally loved, a pinch of haters makes his online presence all the more compelling.

Georges posts messages to his 2.9 million Facebook fans weekly, asking questions and seeking opinion about mixed martial arts, diet and exercise, or just life in general. He shares photos, videos and inspirational quotes. The response to every post is instant, massive and fascinating.

Massive because GSP's online interaction rate is at least 10 times, and often 20 times higher than any other sports star. And fascinating because of the contradictory responses – lovers and haters in one place. It means people are emotionally involved, and we love that.

Like any agency, one of our goals is to grow a Facebook page by fostering "likes." Everybody wants to be liked. But we need to do something with those likes. We want real friends, truly social social media. We want people to go to GSP's page and express themselves. We want suggestions, ideas, recommendations and opinions –even if they come from the haters.

Emotion is so much better than indifference. Sometimes it's funny, because haters have all kinds of original ways of insulting brands. Sometimes it's just silly. Who cares? Love or hate, the key for online interaction is what I call the multiplication factor: every negative message generates scores of positive reaction from core brand fans, from real friends. And that's why we embrace the haters: because they compel brand lovers to stand up for the brand and what they believe in.

The reason is simple: when an unpaid person stands up for a brand, he or she becomes an undeniable voice for legitimacy. When the people say it, other people believe it. So let the people say it.

What's even more interesting is how this trend has evolved thanks to online media. We've always known that brands have wanted to be connected to individuals. The good ones know whom to target first. We've known about early adopters and brand ambassadors and then influencers and now, in my favourite vernacular, tastemakers. A brand comes alive when the coolest people endorse it, at the right time, in the right place.

But the approach has evolved, and it's not the brands' doing. The equation has been reversed: people want to be connected to brands more than ever. It's how they identify who they are and what they stand for.

The question is, why? Well, the GSP example is a good one.

People endorse and believe in Georges because of his values and what he stands for. He's become much more than just a UFC star. He transcends his sport. He's a symbol, an iconic champion who stands for excellence and humility. A great person shaped by his experience as a bullied youth. A people's champion, with or without the belt.

By endorsing what he stands for, consumers are using GSP to communicate a small or big part of their own personality. Brand ambassadorship represents a chance to say "This is part of who I am" without having to go into the detail; a personality extension. It's because brands have become better at telling their stories – where they come from, why and how. People take those stories and attach them to their own lives.

It wouldn't have been possible before social media. Old World brands relied on radiation: one or two ineffective media to reach a whole slew of people with a memorable little message. It was a partial story at best.

Nowadays, brands must go through a collection of media to tell one great big "human" story to one person at a time – nano-communication. The individual chooses from a variety of online media, consumes the story his way, and shares it his way too.

Which means that the medium is just one in a multitude of tools. The brand is the message. And the consumer – love him or hate him – is the story.

Justin Kingsley is a partner at Sid Lee PR. He can be reached at jkingsley@sidleepr.com.