American Express partners with Toronto Pearson
The credit card co is putting an emphasis on customer service with a new partnership that enables it to offer travellers a range of airport perks.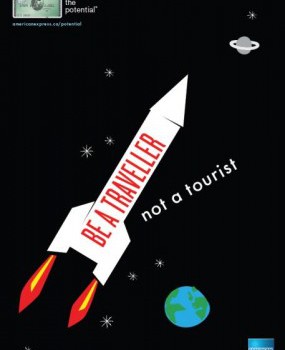 Airports are prime locations for companies seeking to promote their brand to a captive, relatively affluent audience. Now American Express Canada and Toronto's Pearson Airport are going beyond the expected by partnering in what they describe as a unique combination of advertising, sponsorship and customer service.

Amex Canada will communicate the new partnership to cardholders and non-cardholders alike with traditional means of airport advertising such as billboards. Creative was produced by Ogilvy, while media for the OOH campaign was handled in-house.

"We're not aware, nor is the airport aware, of anything similar at other airports around the world," says David Barnes, VP of advertising and communications, American Express Canada.

The multi-million dollar partnership centres around enhanced services that will be available to American Express cardholders at the airport. Examples include access to special lounges, exclusive limousine service, complimentary valet and priority access through airport security. American Express will also sponsor other services available to all airport guests such as free wi-fi and other "unique entertainment experiences" still being developed.

"We've always advertised products and our brand at the airport; and we've always done things like direct sales through sales kiosks. But this takes it into a much broader arena," Barnes says. "Now we're working directly with the airport to deliver services and experiences that will enhance the whole traveller experience."

Barnes says the idea for the partnership arose organically from existing relationships the credit card co had with Pearson Airport. "Our brand campaign right now is all about what American Express can do from a service perspective," says Barnes. "The two motivations around improving the customer experience and improving the traveller experience…all came together in a symbiotic way."

Barnes says American Express may look at similar partnerships with other airports, and even other venues, depending on its success at Pearson.