Cannes blog: Device love or hate?
Mark Childs on how devices are impacting creative, as well as the festival itself this year.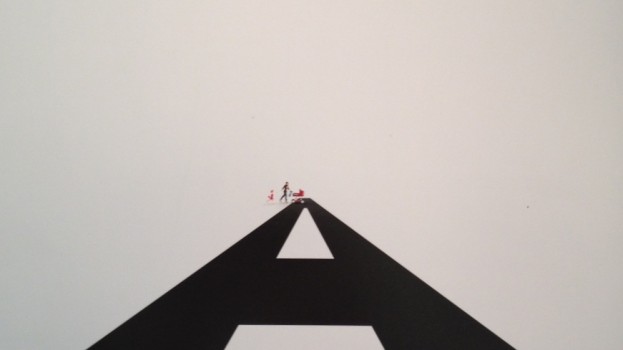 By Mark Childs

Which phone platform are you: iPhone, Android, Blackberry or Windows? Either way, these devices have clearly dominated the 59th Cannes Lions Festival of Creativity stage.

We have evolved beyond the simple communication and archive tool in the clutches of those promenading the Croisette to stay connected 24/7. And the past "No Photographs" exhibition signs have now been replaced by QR codes that automatically link to a drop box via the Cannes Lions App.

This year devices are central to the Cannes Lions conversation and content.

The Google interactive beach exhibition is just one proof point – the venue marked by the Google Maps icon lured in fest-goers with the prospect of glimpsing the new Samsung Galaxy GS III before launch.

Devices are also the focus and future promise of the speakers series "From Mobile to Mofilm to Microsoft." Chris Capossela, Microsoft CMO, offered an exciting "peek into the device future" with the promise that the Windows 8 tiles will transcend all devices. They looked at how people used their devices, and decided to have side-by-side content on the screen, so the colorful content boxes were designed to make viewing multiple areas simultaneoulsy an easy, fast experience. He says that the new Surface tablet will better allow brand story content integration and that with the Xbox smart glass we will be able to manage content across devices. With these advancements, marketers should prepare to hone our storytelling skills, and romance product truths to "reinvent marketing," he proposes.

And the launch of the Windows phone begins with creating content. The new phones are being used by ten filmmakers to create the launch commercials.

This year devices are integrated into – or integral to – inspiring, breakthrough examples of creativity, much in the same way those devices are now integrated with and integral to our lives – in both good and cautionary ways.

Cannes 2012 "device love" highlights for me included our two Canada wins – the Mobile Gold Lions for Cundari's SickKids Pain Squad App, and Jordan's "Choose your flight" Bronze Cyber Lions win from Blast Radius. JWT Mexico's Gold Outdoor Lions win for Kit Kat aptly titled "Smartphone" had great design composition, while a powerful, moving Film Lions submission "Bedroom" from BRAD Montreal for SOS Violence Conjugale that adds a Facebook Places tool to identify domestic violence stopped me in my tracks.

The "device hate" winners for me included "Impact," a Film Lions submission for Brazil's Mapfre Insurance showing in slow motion the shattering of a smartphone as it impacts the driver, and last night's Gold Press Lions campaign win from Ogilvy Brazil for Claro, the biggest mobile company in Latin America. The creative brilliantly uses typography to represent the distance travelled while a driver texts and the potential consequences of the distraction.

The device is here to stay. Is it time to redefine creativity inside this box.

Mark Childs is VP marketing at Campbell Company of Canada. For more on Canada's experience in Cannes, follow us on Twitter and Instagram and look for the hashtag #StrategyatCannes.