The deal with music
There's been a trend towards more niche and social music programs, as Visa Canada enters into a new five-year deal designed to give its Infinite cardholders exclusive experiences.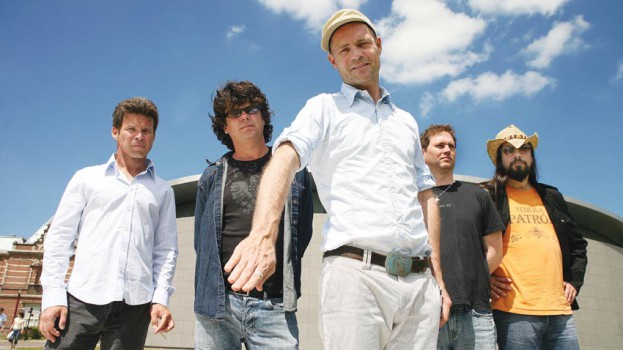 Visa Canada has just launched a cross-Canada music program in a new five-year deal designed to give its Infinite cardholders exclusive experiences with a wide swath of artists and concerts. The Visa Infinite music launch is supported by a campaign in both the consumer and industry spheres, and the program is modelled along the lines of the Infinite dining series, which offers access to unique food- and wine-related events across the country.

Visa had long wanted a marketing program centred around music but it had to deal with the stranglehold American Express has on the pre-sale of concert tickets. So it created an exclusive access program, rather than early access. To ensure a wide selection of artists, it struck a deal with Toronto-based ENT Marketing that would see ENT handle all negotiations – with record companies, promoters and artists – to offer Canadian Visa cardholders a sort of souped-up version of the traditional VIP experience.

"The perception of the experience is worth way more than the ticket," says Libby Biason, head of strategy at ENT.

Examples of the experiences ENT could arrange include private shows with individual artists in settings as intimate as a person's country home, or music lessons from a band's guitarist. Traditional VIP fare is included too, such as chauffeured transportation to venues.

The first event in the Visa Infinite music series is happening June 30 with The Tragically Hip (pictured). Biason says that unlike past sponsorship campaigns between brands and musicians, the Visa program aims to offer a more mutually beneficial arrangement. "This program actually puts cash into the pockets of the artists themselves." says Biason.

Lately the trend has been towards more niche and social music programs. Recent deals between Pepsi and Twitter, as well as Coca-Cola pairing with Spotify, highlight how companies view social media as a way to take the music connection deeper.

"They're evolving away from the model of throwing millions of dollars to sponsor the next big artist to this subtle, covert, social media sharing thing," said Panos Panay, chief executive of U.S.-based Sonicbids. His company helps musicians license music and has worked with brands such as Red Bull, Bud Light and Renaissance Hotels.

And Alan Middleton, professor of marketing at York University, says that beyond the pass-along value of social, identifying what music their customers are talking about can also provide rich insight into what other market segments they might fit into.