Digital Cement shuts down its creative services
The subsidiary of Pitney Bowes has laid off 10 staffers, and will no longer offer creative or marketing strategy.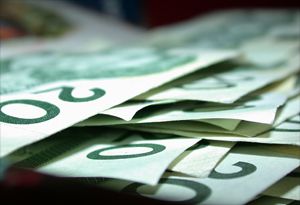 Toronto-based agency Digital Cement, a subsidiary of communications technology provider Pitney Bowes, has laid off 10 staff members, all in the creative and marketing strategy services area, according to a PB spokesperson.

The company will be exiting the creative and advertising side of the business, says Matthew Broder, VP external communications, Pitney Bowes. He wouldn't elaborate on the decision to close shop, which did digital and direct creative for companies such as Kraft and FedEx.

"Pitney Bowes has decided to focus the Digital Cement business on its already-successful work executing multi-channel marketing campaigns for large clients on an outsourced basis. This expertise dovetails well with the marketing software capabilities Pitney Bowes acquired when it purchased Portrait Software in 2010, and delivers sustainable and profitable value to Digital Cement clients," he said in a statement. "As a result of this decision, Pitney Bowes will no longer provide creative and marketing strategy services for some customers. The Digital Cement employees who provided those services were notified yesterday and will be provided with appropriate severance agreements."

He further explained that the Portrait Software offers customer and marketing insight, which allows marketers to make real-time decision about how to market to individual consumers based on profiles. This software will become the focus of Digital Cement.

Pitney Bowes acquired Digital Cement in 2007 for $40 million. At the time, it focused largely on strategic and consumer planning, and analytical insight.