Royal Agricultural Winter Fair names Grip new AOR
The agency's social media expertise and past experience with the Royal Fair helped win the account.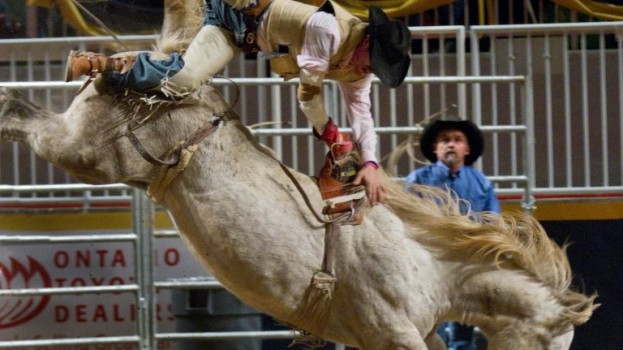 Grip Limited has several employees with long histories of attending the Royal Agricultural Winter Fair, which definitely helped in its bid to be agency of record for the organization. One Grip manager even used to compete in the event as a horse jumper.

"They had a really in-depth knowledge of the [fair] through their own senior management. They had all been involved at some point in the past," says the Royal Fair's director of marketing Rachel Woodman.

The Royal takes place Nov. 2 to 11 at Exhibition Place in Toronto. Events are varied and include horse shows, a rodeo, agricultural displays, nightly entertainment and food tastings. It is the world's largest combined indoor agricultural fair and international equestrian competition.

The competitive process for AOR status involved an RFP followed by two rounds of interviews, in which five agencies took part. Former AOR Smith Roberts did not participate in the process.

Grip's first pieces of work on the campaign will appear online in late July with the main creative coming mid-October. No television spots are planned for a campaign that will lean heavily on radio and OOH. Media Jewels will handle the media buying. Grip partner Thom Antonio, who has attended the fair for over a decade, says the agency also has some guerrilla PR stunts planned for October, for which "getting permits from the city is a challenge."

Grip wants to move from the "country comes to the city for 10 days" narrative and highlight how unique the Royal Fair experience is within Toronto's entertainment landscape, says Antonio. The agency also plans to build on the Royal's base of loyal customers by convincing them to bring friends into the fold.

Woodman also highlighted Grip's expertise in social media as a reason the agency won the account, as the fair felt the event required more exposure in that space.

Grip's early research found that many people feel nothing changes at the Royal, which celebrates its 90th anniversary this year. "How do we get so many people that don't know about [the fair] feeling that it is the place to go, the place to be seen, the place to experience something you really can't experience anywhere else?" says Antonio. "It shouldn't feel like it's a 90-year-old grandmother."

Antonio describes the competitive interviews as not so much about presenting creative work as more like "having a conversation." In terms of accounts at Grip, Royal Fair ranks medium in size, he says.