Olympic blog: The torch arrives in London
Steve McEwen gives a curbside seat to the sponsorship executions at the Olympic Torch Relay.
Steve McEwen is an experiential marketer who most recently worked as a communications manager with Initials Marketing in London. He has worked across events, promotional marketing and sponsorship activation in Canada with brands including Microsoft Xbox, Rogers Communications and Samsung Mobile. He is blogging for MiC throughout the London 2012 Summer Olympic Games.
Yesterday I woke up and made my way down the street to see the Olympic flame run by my flat on Caledonia Road. A tour that saw more than 1,000 cities, towns and villages in the UK made it to our neighbourhood in London on the last day of its 70-day journey.
This year's Olympic Torch Relay featured something near and dear to my heart and to many of my former colleagues – the fabricated vehicles. Having worked on the procurement and fabrication of an RV for a mobile campaign in Canada last year for the launch of Rogers LTE, I know the work that goes into this.
Here are some shots of the impressive vehicles that led the tour by the main sponsors.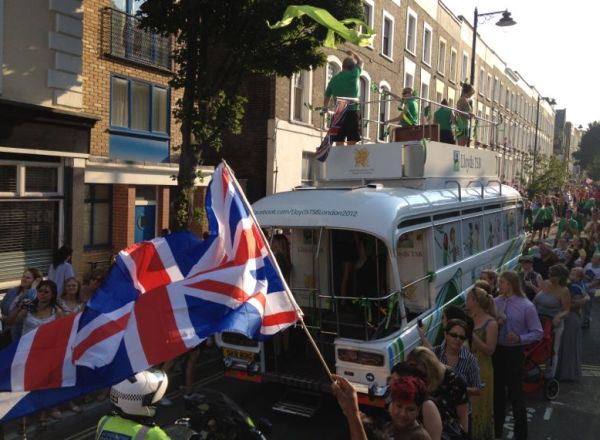 Lloyds TSB – an impressive effort, turning an old coach van into a vehicle made to look like an London Underground train.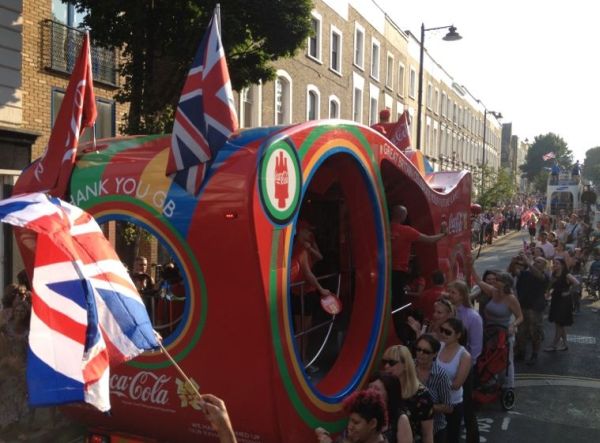 Coca-Cola – another fully fabricated transport with very unique design features throughout including a dance stage in the middle.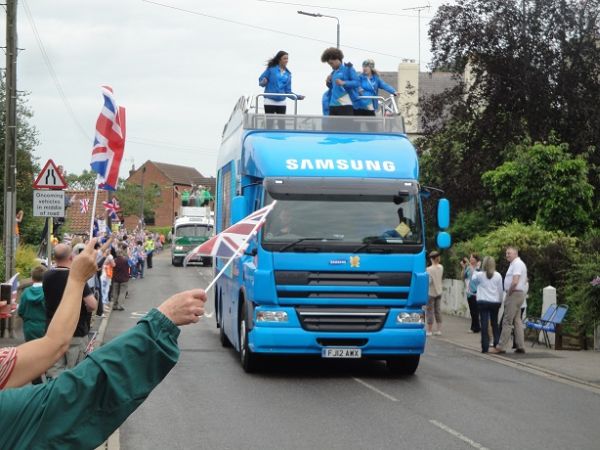 Samsung Mobile – a fabricated transport with full digital screens installed on both sides and an open roof and back stand. The largest of the three vehicles.

Have a look at this YouTube video for a better view, after 2:30 the sponsor vehicles pass by. This must've been the end of the day, because the brand ambassadors on Caledonia Road were much more energetic!

Impressive efforts by all of the sponsors, but I have to say my favourite was the Coca-Cola rig because of its elaborate design and unique contours – which would've made for a very tricky fabrication.