Cheil acquires McKinney
Cheil Worldwide buys North Carolina's McKinney in a bid to expand its presence in the Americas.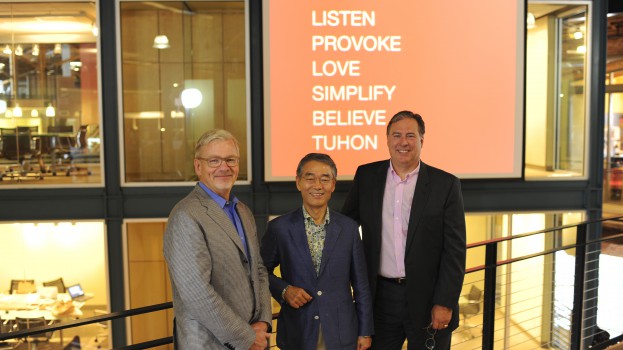 Cheil Worldwide said Tuesday it would buy North Carolina's McKinney as part of an ongoing bid to expand its presence in the United States.

"We wanted to sort of take a quantum leap in terms of our offering, hence the acquisition," says Cheil Americas chief executive Buz Sawyer.

A report in the New York Times pegged the total value of the deal at about $50 million.

"We are thrilled to partner with McKinney, one of the world's most creative and effective integrated ad agencies, to offer a significantly strengthened network of services to existing clients and to win new clients in the world's largest ad market," said Cheil Worldwide CEO Nack-Hoi Kim in a statement.

From a Canadian perspective, the deal provides "a better opportunity for us to have creative collaboration on [Cheil] America's business as we proceed forward," says Cheil Canada president Matt Cammaert. Cheil's Canadian operations are in the midst of a growth spurt, having tripled in size in the last six months.

Highlighting McKinney's expertise in shopper marketing, he added that Cheil Canada has "also been driving toward shopper marketing platforms and developing our skill set. That is one of the most immediate areas that I plan on leveraging out of McKinney."

McKinney will keep its name, and its leadership team will remain in North Carolina, says Cheil Americas chief executive Buz Sawyer. He said the U.S. agency will continue to have its own business and its own clients.

"It's really important that all these agencies, whether they have a Cheil name or a non-Cheil name, have a real sense of independence and that they're steering their own ship," Sawyer says, referring to the agency's global network.

In June, Ad Age reported that Cheil was in talks to buy the U.S. agency, noting that it has been just four years since McKinney bought itself back from French holding company Havas.

McKinney joins the regional network of agency partners called Cheil Americas, which is headed up by Sawyer. McKinney will join Cheil USA, Cheil Canada, Cheil Mexico, Cheil Central America and Cheil Brazil.

Sawyer says Cheil will "tread very carefully" as it goes about integrating the two agencies' cultures and that the two parties had been discussing the deal for about five months.

Cheil Worldwide was established in 1973 and opened its first overseas office in Tokyo in 1988. Cheil USA was established four years later. The agency won its first Cannes Lions Grand Prix in 2011.

Pictured: Buz Sawyer, CEO of Cheil Americas (left), Nack-Hoi Kim, CEO of Cheil Worldwide and Brad Brinegar, CEO of McKinney.