In the aisles with SDM's Sandra Sanderson
Shoppers' SVP marketing says a new approach to fully integrated shopper marketing, as well as retailer and manufacturer collaboration, is changing its promotion model.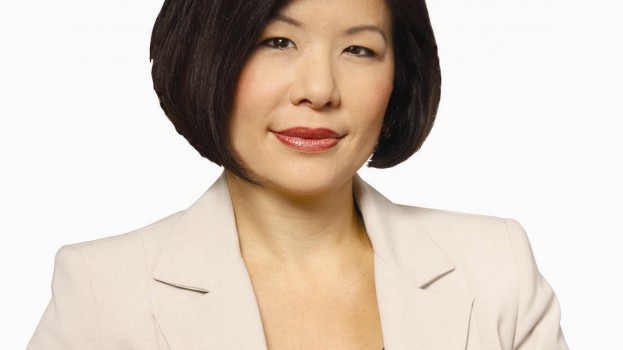 Shoppers Drug Mart kicks off its 50th anniversary celebration today with the launch of a digital hub, inviting Canadians to share their Shoppers' memories, says SVP marketing Sandra Sanderson. And next month, consumers can look forward to 16 days of celebration in store, including special 50th packaging from CPG companies, contests and more. This all comes on the heels of an extensive overhaul of Shoppers' marketing strategy, she says, designed to integrate shopper marketing into all aspects of promotion.

Strategy caught up with Sanderson to see how that's changing things at Shoppers, and what's next for shopper marketing at the industry-leading pharmacy.

How have you seen shopper marketing change over the years?

I think shopper marketing, certainly when I was working on the CPG side, was about trade promotions. It was focused on what happened in store. I think shopper marketing now isn't just restricted to what happens in the store – it goes beyond. It's about understanding the path to purchase, integrating consumer insight, and collaboration from manufacturers and retailers to align objectives and jointly influencing consumers in the shopping mode.

How has that changed what you're doing at Shoppers?

We did a very comprehensive analysis of our marketing process and overall vision of where we wanted to go as an organization, and we came to the conclusion that we can't be separating something as important as shopper marketing off to the side. We want it to be very much integrated into our overall strategy.

We've done a lot in shopper marketing more recently, very much focused on getting a triple win between the retailer, manufacturer and shopper. We want the shopping experience to be different for them – to enhance that experience – and, of course, to drive business growth and build the brand for both ourselves and the manufacturer. We find that is not just a collaboration between ourselves and the manufacturers, it's also the internal collaboration within the company, so last September, we restructured the marketing team to better align ourselves with our brand and to facilitate that collaboration required to develop great shopper marketing programs.

And how did you restructure the team?

In the past, what we called "vendor marketing accountability" was within one group within my team. Now we've aligned that shopper marketing responsibility with every category marketing team. We have a health team, responsible for pharmacy, OTC, our cause marketing – which is overall women's health – so everything that is health oriented falls under that team. And now they're also responsible for shopper marketing and working with the manufacturers on the programs. Our beauty and personal care team, convenience category team and team responsible for marketing initiatives [are] also responsible for shopper marketing. All of these teams work with merchandising and category management to drive sales [with] end-to-end accountability from the planning to the implementation.

So by having it not just reside within one group, it's really become part of our overall marketing planning.

Now that you're coming up on a year [of this new approach] has it been successful?

I think it's been very successful. There's a lot more we want to do, but I would say that at almost a year into it, we're feeling we're on the right track. I can't share specific results, but I can say that we've been able to do programs that are much more collaborative with our merchandising and category management teams and our manufacturer partners.

What are some of the challenges you've faced over the past year putting this into place?

A lot of our teams had no experience working with our manufacturer partners, so they needed to learn that and the new process [involved with shopper marketing]. And it's much more complex now because there are so many different programs happening simultaneously, so we need to make sure we have better discipline and planning and implementation. Doing it this way is far more effective in delivering on our objectives, but far more complex for us to manage.

How are you managing the complexities?

We're having to plan out much sooner. We are looking at the impact of the campaigns across all of our channels, and there are times when we have too much happening at the store and we need to make changes to accommodate. The other part of our shopper marketing is to ensure everything we do is built on consumer insight and we had to build additional capabilities for that – so we've really built our consumer insights team [and] launched our Shoppers' Voice community last year. It has 18,000 members on that panel, [which] allows us to link that to our transactional data to help us make better decisions.

What other new programs have you done?

We did a comprehensive beauty deep-dive last year and found that Shoppers was the preferred beauty destination for women of all ages compared to both mass and prestige retailers. We found women trust us for their beauty needs because we're brand neutral. We also found we're the destination for product discovery, and [consumers] treat it as "me time," so because they are relaxed, they tend to buy more on impulse. Based on this research, we put together a program to drive beauty, and mapped out the path-to-purchase and found that there's a ton of online activity. So [we learned] digital integration would be a key component to this program, and developed the "30 Days of Beauty" campaign to elevate our brand as a beauty destination.

How did you get the vendors and manufacturers on board?

We shared with them the overall objectives. When we first brought them on board, we didn't even have the full program developed. But we told them we wanted to put beauty on centre stage through a very strong integrated campaign. We told them we'd have a contest, advertise on traditional channels, and created a beauty blog to introduce something new to consumers every day. We shared with them the objectives and those who were interested signed up for it. Last year we had over 20 partners, and this year we're going to have over 30, and they proactively came to us because they saw the impact on their sales. So that was a big success for us.

What sort of trends are you seeing [in shopper marketing] on a broader scale?

The digital channel is one that's becoming more and more critical. It's changing the way people are looking for information, the way they interact, the way they shop.

I think content is going to be key. I think it's important for us to provide context. For example, for the "30 Days of Beauty," this year we're going to provide how-to videos and give consumers relevant content that the brands can integrate into. I think it's a lot more exciting to talk about how to create the perfect smokey eye, and then feature the brands that help you get there, versus just promoting the brands.