Simple. Powerful. Outdoor
Molson Coors' Peter Nowlan discusses the strategic value of outdoor media.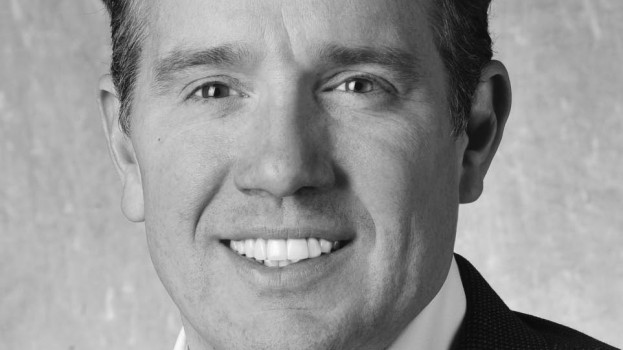 By Peter Nowlan

I love outdoor media because it forces absolute strategic clarity. A simple visual and a few words is all you get. If you are not clear on what you have to say, you are likely wasting your investment.

It is for this reason that when reviewing a 360-degree campaign, I often look at the outdoor first because it is a great acid test for whether we have the brand's "organizing idea" nailed. The challenge and opportunity in outdoor is to distill the idea into a few words and a visual. In a few great instances, the thinking is so clear, and the visual so disruptive, words aren't needed at all.

At Molson Coors we spend a great deal of energy refining each brand's organizing idea. We believe extraordinary brands are built from the product up, so each organizing idea needs to be grounded in the question, "what is unique and special about the beer itself?" Once this product story is developed, it must be linked with a relevant emotional benefit, and the two combined create the brand's single-minded position. We've found that being completely single-minded doesn't limit creativity, it actually amplifies it. When a brand's organizing idea is clear, the real marketing fun begins.

It was the legendary Brian Harrod (of Toronto's Harrod & Mirlin) that first introduced me to the philosophy that thinking in outdoor forces strategic clarity. I was lucky enough to have Brian as a marketing mentor early in my career. Long before "media neutral briefs" were buzzwords, Brian would start every creative presentation with outdoor.

As a brand manager on Milk-Bone, the brief was for TV and print and, of course, Brian presented outdoor, to ensure the thinking was laser-focused on the message that Milk-Bone delivered against the organizing idea of canine oral care. Similarly, Harrod & Mirlin ran another campaign for Evian, just as Canadians were starting to think about the bottled water category.  What could be a simpler expression of "pure" than a goldfish making the jump from tap water?

Years later, Coors Light is one of my team's flagship brands, one with an organizing idea built around "Rocky Mountain Cold Refreshment."

As the number one beer brand in Canada, Coors Light has a longstanding tradition of breakthrough outdoor, and the introduction of Coors Light Iced T this summer saw the team challenged to extend the "cold refreshment" theme in fun, new ways. A great example of this is the "Mister Can" installations in major urban centres across Canada. These units combined a misting feature that cools the consumer with a spray of water – literally bringing refreshment to life. For particularly engaged consumers, the installations also offered the ability to connect on Facebook on the spot. The Coors Light Iced T launch saw the introduction of 3D chalk drawings of Iced T cans "on ice" – a simple visual storytelling, which allowed consumers an opportunity to interact. More than a million consumers experienced these creative and disruptive executions.

Another recent outdoor program of note helped bring Molson M and its "Liquid Art" organizing idea to life. "Liquid Art" uses art and design as a metaphor for the product story that is built on an artfully designed beer that's incredibly drinkable. In this case, the idea delivered the first-ever "tweet-powered" outdoor board. Each time a consumer tweeted, an on-site artist would paint a little more of the canvas. This program not only delivered on powerful, simplistic visual storytelling, it greatly extended the reach with built-in social media amplification.

The next time you approach an outdoor campaign, remember the organizing idea: where the product story and emotional benefit intersect to form the brand's single-minded point-of-view on the world.

Peter Nowlan is chief commercial officer at Molson Coors Canada, and advocates exercising strategic clarity while amping up creativity in outdoor media.