Brands of the Year: CBC lives everywhere
The pubcaster pushes ahead with bold digital reforms that challenge the notion of your grandmother's CBC.
There was a time the CBC reflected Canada's diversity by virtue of its programming, with shows like The Beachcombers and Road to Avonlea that showcased different regions of the country. Now diversity means something different entirely. Canada remains vast and culturally varied, but the way Canadians consume entertainment has transformed completely since the days The Beachcombers' Relic hauled logs around the coast of B.C. Now diversity includes the myriad ways people consume entertainment – via their mobile phones, MP3 players, tablets, laptops and flat-screen TVs. And the CBC has stepped up to lead that revolution, aspiring to be the voice for a new kind of Canada.
In 2010, the CBC unveiled a roadmap to navigate the digital transformation it would undergo over the following five years. Called "Everyone, Every way," the stated goal was to put the pubcaster's content on as many different platforms and screens as possible, ensuring the CBC stayed relevant amid a fragmented media universe.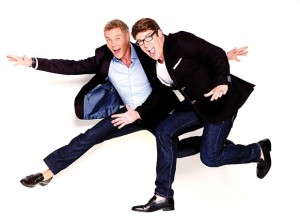 Halfway through that process, they're well on their way to Every-hood. Measurement of audience numbers can be contentious, but based on primetime share, the CBC held firm in second place last season behind CTV and ahead of Shaw's Global. CBC Radio One's morning show is one of the top-ranked programs in four of the country's five biggest markets, while the network's heavy promotion of its stable of on-air talent has resulted in stars like Jian Ghomeshi being syndicated in the U.S. Revenue growth from advertising outpaces that of private networks as advertising from digital offerings makes up an increasingly larger share of CBC's overall pie.
Initiatives such as the newly minted live-streaming site CBC Music have uncracked new revenue streams, and the net is basking in the glow of winning the rights to the 2014 and 2016 Olympic Games, as well as the 2015 Pan Am Games. Even federal government funding cuts failed to derail the network's evolution plan.
One of the key ideas behind "Everyone, Every way" was to use an increased internet presence to involve CBC's audience more with the brand. "It stops being this kind of mothership and starts being almost like a playground," says Kirstine Stewart, EVP of English language television services.
This year the CBC opened a digital bureau in Hamilton, ON. based out of an office in the heart of the city's downtown. The service provides news to
Hamiltonians on a dedicated website with a focus on local news and heavy reliance on user-generated content. A map on the front page allows people to drill down to events in specific neighbourhoods. Users can also suggest story ideas and use social media to converse about what's happening in the city.
It is an example of the CBC leveraging technology to reach Canadians at lower costs than a television or radio station would require. And while budget cuts have slowed expansion, the network plans to offer similar services in other mid-sized Canadian markets such as Waterloo, London and Kamloops, B.C.
The live-streaming site CBC Music, which also launched earlier this year, has proven more successful than the network anticipated, with seven million hours of music streamed in its first six months. The site uses a unique licensing arrangement with virtually every major record label in the country, while CBC monetizes the content by selling advertising around it. It also allows the CBC to earn revenue from its vast archive of radio content while keeping the actual airwaves commercial-free.
The digital side of CBC's operations now brings in about 10% of total revenues, says Alan Dark, head of the CBC's revenue group. "The CBC's been doing it and was in the game before most of the [private broadcasters]," he says, referring to the pubcaster's focus on monetizing digital operations.
Dark says he helped build out a dedicated digital revenue team when he joined the CBC three years ago. In 2011, the national public broadcaster reported a 9% increase in overall advertising revenues while that for private conventional TV stations was largely flat year over year, according to the latest data from the CRTC.
CBC execs talk a lot about no longer conceptualizing content on a linear stream such as a radio dial, but on several different platforms. This has opened the door to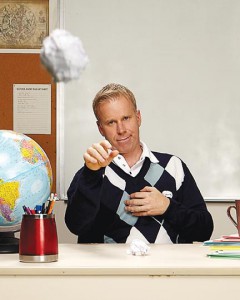 some new spins on brand integration in CBC's universe on highly watched shows like Dragons' Den. When Scotiabank came on as a sponsor of the show last fall, it bought not only 30-second TV spots, but also a contest on the show's website that lets people vote on pitches that didn't get selected by the Dragons for venture funding. The idea with the most votes at the end of the season received $50,000 in seed money while a random viewer won $5,000.
CBC's heavy focus on Canadian content – expected to make up 90% of the primetime television fall schedule – can function as a curse and a blessing. While being more expensive to produce, it gives the network a unique proposition to hand its advertisers. "There's this shift back to this whole Canadiana iconic brand piece. Advertisers and marketers want to be affiliated with truly Canadian brands and concepts," says Dark.
Of course, competing with U.S. hits requires some star power. Stewart says English Canada has always lacked a fully developed homegrown star system of ancillary magazines and websites as exists in the U.S., so one of her first moves at the CBC was to set about promoting the network's on-air talent in as many ways as possible. CBC Live, a celebrity-focused hub featuring archived video content, is as likely to feature George Clooney as Gerry Dee. It was created in-house, much like the rest of CBC's marketing (M2 Universal handles media while Veritas does external PR). Despite initial concern about promoting individual talent above the overall CBC brand, she saw it as a classic example of individual success lifting everybody's boat.
"When you think back to the heyday [of the CBC] in the '70s and '80s, I think we've surpassed it in certain ways. We now have Canadian celebrities," says Stewart.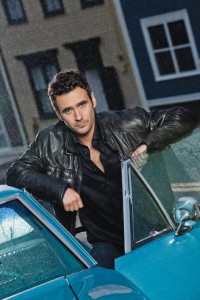 Moving forward, the biggest worry for CBC's top brass is the continuing uncertainty surrounding government funding. When the federal government told the CBC this spring to make do with roughly 10% less in its budget, the corporation did not panic. Stewart says the cuts mean CBC will shed 650 employees over the next three years, while about 750 jobs in the independent production community are also affected. The corporation's PR response did not try to win public sympathy or portray itself as a victim. On a conference call with journalists immediately after the cuts were announced, CBC president Hubert Lacroix didn't characterize the cuts as political payback, and simply said the CBC's job was "to take this in, adjust and move on." The response is a telling indication of the new attitude at the CBC.
The instability in funding means the CBC must develop its own revenue sources to maintain the costly production of Canadian content so new platforms will be monetized. "We're one of the top brands in Canada from a mobile perspective," says Dark. He wants to build on that to tackle the next frontier of brand integration opportunities, which will likely also involve developing content that can be accessed through gaming systems like Xbox Live.
Another new revenue-gathering venture, the network's involvement in initiatives such as CPAX, the real-time bidding exchange for online ad inventory developed in collaboration with Rogers and Shaw, probably "surprised a helluva lot of people," says Dark.
He was tight-lipped about plans for monetizing the upcoming Olympics, something the pubcaster will examine even more closely as it ponders the potential loss of revenue from NHL hockey rights. Media reports say private broadcasters are preparing massive bids to pry some or all of those lucrative live games away from the CBC.
Revenue aside, whether the CanCon comes from hockey or Battle of the Blades, pubcasters come under more scrutiny as guardians of Canadian culture. Stewart is perplexed by questioning from those in government, media and industry about what the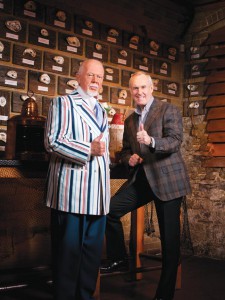 CBC is meant to be and how it can best serve Canadians. The network is mandated to engage Canadians from all walks of life. How the CBC will look in the future will have a great deal more to do with how Canadians want it to look, she says, owing to a leaner, more digitally focused organization whose future is exemplified by the digital bureau in Hamilton.

"I think the opportunities we have now in this space are to give over to the public the chance to be the creators of the content in a bigger way than they used to be," she says.

A true public broadcaster.