Stops, starts and changes; Rona eyes smaller stores
Grand & Toy unfolds a Boomerang Box; Canadian fashion retailers finally join the e-commerce game; and Loblaw makes deep cuts as it struggles to shore up its bottom line.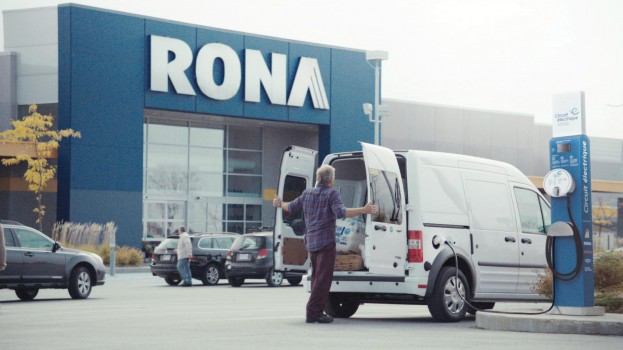 Starts
Big box stores are looking to make a smaller dent. Rona plans to roll out smaller footprint, "neighbourhood" stores in cities across the country in an attempt to capitalize on higher population densities and target consumers who don't want to drive to massive retail spaces in the suburbs. Future Shop, following parent company Best Buy's lead, plans a similar idea, with stores slated to open later this month.
In order to help cut down on the thousands of one-time use boxes companies unpack and then ship off to be recycled, office-supply co. Grand & Toy has introduced the "Boomerang Box" – a sturdy container that can be used through six pick-up-and-delivery cycles. The program is free of charge; companies simply save the boxes and Grand & Toy staff pick them up at the next delivery.
Canadian fashion retailers are finally getting into the e-commerce game as Aritzia and Laura Canada both announced they would launch dedicated sites to sell their products. This follows a similar move by Club Monaco (a direct competitor of Aritzia). Aritzia plans to invest about $10 million in its site and hopes it'll turn a profit within a year, while Laura has connected its three brands (Laura, Laura Petit and Laura Plus) allowing shoppers to browse the different selections with the same cart.
RBC is banking on experiential, tech-heavy stores, with its next retail concept location, to open in St. John's, NL, in July 2013. The branches, which already exist in Nova Scotia and Ontario, are meant to be more aesthetically pleasing and service friendly than traditional RBC branches, with more areas to speak to branch staff, touch-screen technology for do-it-yourself questions and a more open layout for customers.
Changes
CPG awards program the Best New Product Awards (BNPAs) signed Walmart Canada as its exclusive retail partner. The partnership sees flyer, online support and in-store promotions for BNPA winners across categories like health & beauty and household products. Walmart Canada's SVP marketing Emma Fox says the deal gives Walmart the cache of promoting the award-winning products exclusively across Canada.
On the eve of Target and Nordstrom's Canadian debuts, the Globe and Mail reports Hudson's Bay Company will launch an IPO that could raise up to $400 million in order to pay down debt and lower operating costs. The regulatory filing shows that HBC has improved its performance since going private in 2006 but still lags rivals when it comes to metrics like sales per square foot.
Stops
Canada's largest grocery chain continues to grapple with the cost of heavy investments in its logistics infrastructure. Loblaw Companies, said it would cut about 700 management and administrative positions from its head office in Brampton, ON. The company said it would not elaborate on which departments those employees would come from. Loblaw is trying to improve efficiencies at its stores and get items to shelves faster as it attempts to compete with not only Canadian rivals but soon Target as well. In July, Loblaw said its second quarter profit fell 19% from a year ago.