In the aisles with Metro's Nancy Modrcin
The grocery retailer eyes a big online push as part of predictive analytics, personalized content play.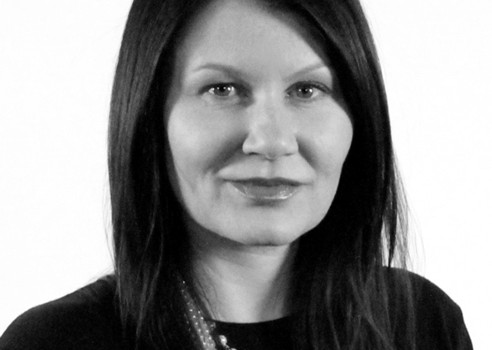 Metro Inc. is the third largest food retailer in Canada after Loblaw and Sobeys, with 830 locations in Quebec and Ontario. It also battles in the ultra-competitive retail food channel with the likes of Walmart and soon, Target. To get a leg-up in the hyper-competitive market, Metro is re-launching its Metro.ca web property in the form of an online community that not only drives people into stores but produces information about their shopping behaviour. Strategy recently spoke to Metro's senior director of marketing Nancy Modrcin, who has spent the majority of her 16-year marketing career on the manufacturer side, with companies like Walt Disney and Mattel, but relishes her new challenge in a retail environment. We discussed the cutthroat nature of grocery retail, "Big Data's" predictive power and how shopper marketing now addresses the "occasion-based" needs of shoppers.

What are the most important shopper marketing trends in grocery retail?

Linking the digital experience to the in-store experience is going to be a really big area of focus because it's a very difficult thing to do. If it's not done correctly it can mean big investment with very little return.

Loyalty programs are going to add increased value with the insights they generate. In the past we've looked at them as something that keeps a customer coming back, but what we can learn through those programs will influence every single decision we make going forward.

How has shopper marketing evolved?

If you think about how grocery [stores] are set up, you go into a store and grab a cart and shop the perimeter of the store and then snake your way up the aisles. We've been trained to shop this way by retailers and you're essentially shopping for products organized by brand or category. But shoppers probably aren't thinking about it like that. They think about what they'll eat for dinner, for breakfast or while they're watching the big game.

People shop for occasions, not by category. At its most sophisticated, shopper marketing now can really address occasion-based needs of shoppers. It understands how people navigate stores and what they're thinking, as opposed to what's convenient for the retailer or the brand.

What are you doing at Metro to differentiate you from your main competitors?

We've spent a great deal of time trying to figure out how people are shopping in our stores. In 2009, we created a joint venture with [data services company] Dunnhumby. When you walk into a Metro store today you'll see that all these insights we're gleaning from the data is being actioned.

That would include things like bonus Air Miles offers communicated at the shelf level or occasion-based promotional displays during the summer barbeque season.

But we haven't scratched the surface. This is really influencing how we're going to be designing stores going forward.

The changes we are making might not be as overt or obvious as big fancy displays or digital menu boards, but there isn't one aspect of the in-store experience at Metro that isn't carefully considered and filtered through the shopper lens.

How do you collect the customer information you're using?

Our Air Miles loyalty program is a huge priority for us. The program allows us to gather behavioural data about what our customers want, what shoppers are looking for, when they're buying and how they're buying. But now transactional data is no longer enough. Retailers and suppliers now have to go beyond the obvious, and things like observational research and shop-alongs go a long way to revealing a shopper's true motivations when he or she is at the final decision point in the store.

As our digital platforms [Metro.ca, Facebook, etc] evolve, we'll be challenged with analyzing an even greater pool of customer data. We've established a dedicated digital marketing team to translate the high volume of data amassed through server logs, clickstream data, social media activity reports. Add in data we amass at store level and through the loyalty program and we'll be positioned to engage in predictive analytics to help deliver more personalized content to our shoppers.

Are you developing mobile apps?

The conversation we're having about mobile apps has become: How do we deliver value to our shoppers within a larger digital ecosystem?

Metro.ca is up and running and will be evolving over the next few months. As we work toward relaunching Metro.ca this spring we increased our presence on Facebook because we know it provides a more immediate opportunity to articulate everything we're doing from a brand point of view.

For example, this past December, we launched a holiday-themed calendar app on the Metro Ontario Facebook page. We wanted to create an online event that encouraged people to visit us on Facebook every day in the 24 days leading up to Christmas. Each day we featured a holiday prize, like a gift card or a coupon that could be used in our stores. Over the course of that promotion we increased our Facebook fanbase by over 40%.

Metro.ca is a huge priority and mobile apps will follow.

So how does Metro.ca fit into the overall marketing mix?

Most traffic that visits the site right now is looking at the digital versions of our weekly flyers. We also use it for partner promotions with our suppliers. It has been a key tool in shopper marketing activity for us over the past year, but that tool is about to get much more sophisticated. It's going to open a new world for us in terms of shopper marketing partnerships with suppliers.

How do you determine whether social media activity translates into sales?

In Facebook in particular we're constantly tracking the number of visitors. Whenever we have a seasonal promotion or a key initiative that's launched in-store we do what I call a less traditional media effectiveness study. We take all media in play, including digital and social, and do a media effectiveness study that's cross-referenced against our performance data. We always try to put in place digital tactics that are extremely measurable.

Do you run a lot of live events in-store?

We're always looking for ways to create retail theatre. Whether that's around a big pizza oven where you can see the food being made behind the counters, or events that take place adjacent to the retail locations, to in-store demonstrations, which will increase as we approach the relaunch of Metro.ca.

How is your CPG collaboration strategy evolving?

We're regularly approached by suppliers on joint promotional plans. But over the past year there's been a really big shift in thinking. What we're trying to do now is a more proactive approach to these collaborations. We're now looking at our entire annual marketing plan through the lens of shopper insights. We identify opportunities within specific categories and key seasons that we then take to occasion-based shopper marketing programs and then approach suppliers. These days, for most in-store promotions we're the ones who've approached the suppliers.

Can you provide a recent example?

Last year we did quite a bit of work with the Campbell Company of Canada. We looked at products Campbell was focusing on at the time and collaborated with them to develop an occasion around our fresh produce or meats and how [Campbell] and those products are purchased together.

We looked at the overall meal experience as opposed to just buying the raw ingredients. It also tied into a charitable initiative called "Help Hunger Disappear." The program lived digitally and in-store and had community tie-in.

We generated a lot of in-store excitement with "retail-tainment" events and press events. We're also working with Unilever on their "What's for Dinner?" program. It's been a very collaborative process that involved all components – from merchandising to marketing and operations involved on the Metro side.

Check out strategy's past Q&A's with Future Shop's Nikki Hellyer, Sears' John Rocco, and Rona's Karim Salabi.


This interview has been edited for space and clarity.