Ad veterans launch Retriever Sound & Music
Earl Torno and Ramona Gornik-Lee from Wanted Sound & Pictures have started their own audio production company, launching with clients such as Sid Lee, JWT and Taxi 2.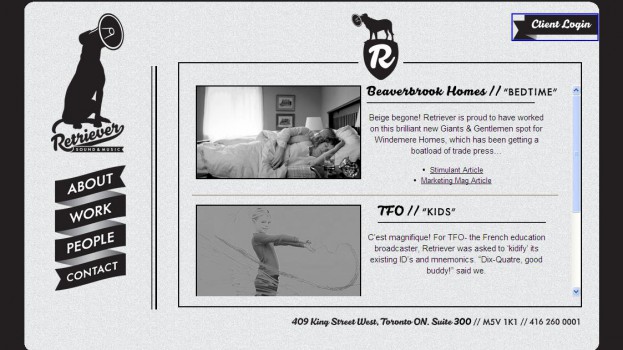 Ad veterans Earl Torno and Ramona Gornik-Lee have partnered to launch a startup called Retriever Sound & Music.

Not only will the Toronto company include ad veterans (such as Torno who spent a good portion of his career at Pirate Radio and Television, as well as writer Mike Tennant who has ghostwritten award-winning campaigns for agencies), but also singer-songwriter Luke McMaster, and Tyler Armes from Canadian band Down with Webster. Both musicians will be composing for the production company while also continuing to work on their personal recording careers.

"Retriever is a production house that offers up creative to clients in the form of original music, sound design, voice casting and direction," says Torno, adding that the company officially opened for business on Monday with clients Ogilvy & Mather, Sid Lee, JWT, Taxi 2, BBDO, Y&R, Lowe Roche, and Giants & Gentlemen in tow.

He notes that 90% of its customers are Toronto ad agencies, while 10% are direct clients without an agency of record. "As an example [of work for the latter], we executed a radio spot for St. Lawrence College that we not only wrote, but produced the audio for as well."

"The sound design we do is job specific," he notes. "A lot of times it involves original music composition, other times it requires creating new and specific sounds [for radio or] to accompany a TV ad's visuals.