ClearlyContacts opens first brick-and-mortar store
The e-retailer's first physical store opens in Vancouver this spring, and will integrate social and digital elements using the same "Virtual Mirror" tool it provides online.
ClearlyContacts.ca is taking a page from the playbook of online retailers eBay and Well.ca, announcing that it too will unveil a physical store. However, unlike the temporary pop-up-shops of its predecessors, the eyeglass e-retailer's store is set to be more of a permanent fixture in Canada.
The Vancouver brick-and-mortar store will open its doors sometime in the spring, says Aaron Magness, VP marketing, Clearly Contacts, and will be the first of many locations in the country as the company embarks on a retail expansion. "We're taking this as a learning opportunity," he says. "We're a web-first company, but this is an opportunity to close the loop in the offline world and give our customers a better understanding of the look and feel of our company."
Its parent company, Coastal.com, owns and operates several other online retailers including Lensway.se in Sweden and Coastallens.com in Japan. The former already has four physical shops as well as smaller mall kiosks in the European market. And Magness explains that the Canadian store is being modeled after the Sweden iterations, providing similar services such as a style consultant on site to help choose frames and an optometrist to test vision.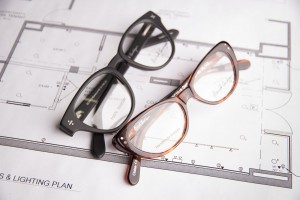 But its "Virtual Mirror" – where shoppers can have their picture taken via a webcam and virtually try on any frame from its online database – will be unique to Canada.  Once they decide on a frame, shoppers can then share the image with their friends on social media. "We've found that over 10% of glasses purchased happens after a person uses the virtual station," he notes, adding that the physical store is meant to educate shoppers of the tool that already exists online and hopefully leads them to make their second and third purchases on the website.

"There is a bleed over as online [retailers] go offline and [vice versa]," says Magness. "Whether you call it a showroom or a store, what we're really trying to do is find the needs of our customers. We're taking this as an opportunity to get to know our customers, and provide another outlet to engage customers while enhancing the online shopping experience."