Post-advertising: brands need to be more interesting
In this month's editorial, strategy executive editor Mary Maddever reflects on engaging, rather than interrupting, in today's marketing landscape.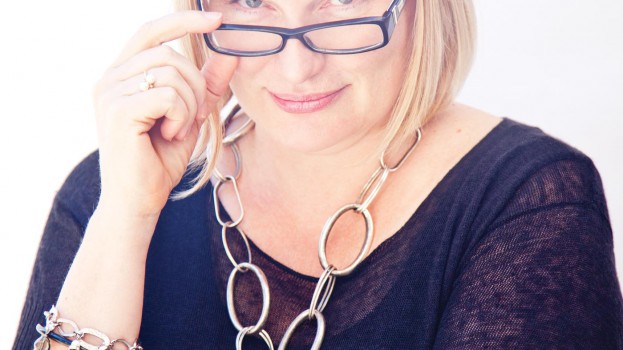 The things that fall under the marketing remit now extend far beyond advertising. Apps, reality show competitions, faked murder scenes: all brought to you by brands.
A lot of the new marketing forms require more audience effort – ads that are created and passed along by consumers, participation in elaborate pranks (or the viral video thereof) and techie tasks involving scanning things. Given how little free time most people have, complex missions need to be very rewarding. But like any other type of content, if you're interested, you'll make time.
Just like the TV industry, marketing is adapting to consumers calling the shots, scheduling their own media lineup and timing. Yet, as networks respond to a viewer battlefield with a seemingly endless stream of programming choice, TV is having a renaissance, with the likes of Game of Thrones bringing back water-cooler chatter and a new version of appointment viewing. When the consumer has more choice, you have to work harder to earn their attention.
Moving beyond the interruptive model of mass media advertising to the engagement mode of the newer marketing efforts requires brutal honesty about how fascinating your brand content really is. That reality check requires a post-advertising mindset. Rather than lifestyle-aspirational talking-at-you marketing, brands must say something of substance, and ideally, something the consumer is actually interested in. Ethical sourcing, for instance, is very much a consumer concern right now, as is corporations' overall social responsibility.
McDonald's "Our Food. Your Questions." is startlingly bold in that department, and won Grand Prix at this year's AToMiC Awards, which recognize work that challenges the status quo. McDonald's created a global first when it responded to consumer concerns with full disclosure on its practices. This program ups the transparency ante by taking the borders off what an organization is willing to share. Rather than a handful of generic and neatly packaged responses, it has directly answered 20,000 questions, and continues to do so. Since you can't turn it on and off, the cost of transparency is a dedicated community-management team. And in a rather key distinction, this is not deemed a campaign. It's a platform.
Molson Coors' VP of beer reverence is another marketing innovation where consumer interests triggered a radically different approach. With overall beer sales down due to wine and other beverage competition, big beer cos are realizing that the old focus on direct competitors isn't working. Molson Coors is pioneering a new strategy of expanding perception of when and how to serve beer. Tapping the foodie trend and stealing a page from wine's playbook, a big focus is on food pairings, working with mixologists and chefs and producing a lot of topical content.
These kinds of programs require ongoing curation, more marketing fluidity, more partner collaboration, more speed and more trust than ever before. And more creativity. Turns out Canada is rather good at it. Our June issue rounds up some of the best.
Cheers, mm
Mary Maddever, exec editor, strategy, Media in Canada and stimulant