Cannes blog: The power of mobile
Boston Pizza's Young Marketer, Bianca Kwasnycia, shares the best work she's seen, including an app that lets you control your dreams and another that enhances news for kids.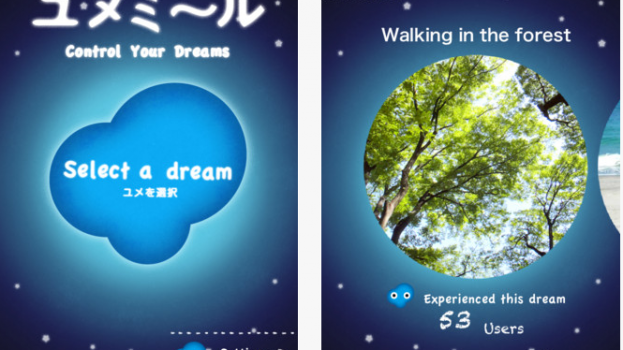 This year in addition to the Canadian Gold Globe and Mail Young Marketer team coming to Cannes to compete for the international prize the Silver and Bronze teams are also here, thanks to sponsors Campbell, Kruger, McDonald's, Maple Leaf, Microsoft, Molson Coors and Nestle. The Young Marketers are picking the best work they see throughout the week and sending the inspiration back to Canada. Here is the first post from Boston Pizza's Bianca Kwasnycia, talking about the top Mobile work she has seen in Cannes.

Sitting in the Grand Audi auditorium in Cannes, listening to Vivienne Westwood speak about her Climate Revolution, I look around and see that almost everyone has their smartphone up and is either digitally recording her or snapping a picture. It's as if smartphones have become an added appendage to our anatomy. Understanding that we are so connected to our mobiles, a dedicated Cannes Festival app was created and we are encouraged to use it for all the latest information. There is signage prompting us to scan QR codes to get an in depth background on the creative being exhibited, there is also a feature on the app called the virtual 'goody bag' so that you can download presentations from seminars.

Today, we expect there to be an automatic digital extension to everything we experience. As the leaders in communications we are also placing that expectation on the campaigns we create.

Shortlisted as some of the best uses of mobile globally (in no particular order):

1) Samaritans of Singapore: Donate a Tone

This concept was to help spread the message to donate and volunteer for Samaritans of Singapore (SOS) 24 hour suicide hotline. People were asked to "donate" their ring tones and in turn SOS would provide a ringtone that spread its message. SOS was able to increase donations 17 times versus year ago and it was able to increase the amount of volunteer enquiries by 450%.

2)  GP Online (Japanese Online Service): Control Your Dreams with your iPhone

GP Online wanted to create a new medium for its new media business. It decided that people could be entertained while they slept, so it developed an app called "Yumemiru," which allows you to "dream as you wish" as it analyzes the user's sleeping cycle through detecting vibrations on the bed, playing sound effects to enhance the experience during REM sleep. There were more than 150K downloads of the app and GP Online sales jumped by 150%.

3)  Tokyo Newspaper: Share the Newspaper with Your Children

The Tokyo Newspaper created an educational campaign teaching parents to place an importance on reading the newspaper with your kids in order to keep them engaged in current events and spend quality time together. An app could be downloaded that used augmented reality to enhance articles geared at children. The number of downloads for this app jumped by 2100%.

The power of mobile is based on two factors: proximity and connection. If a consumer is near a product and a relevant message can be delivered to their phone, the persuasion to influence behavior is stronger as the relevancy and timing of the message actually enhances the person's experience at that exact moment. In addition, the connection to the internet and social networks on the device allows for further education of the product and instant spread of the message if the user is engaged – making for a very effective form of communications.