Best of Cannes: Radio
One Advertising's Karen Howe on the best Radio work at the festival, including one Bronze she thinks should have struck Gold.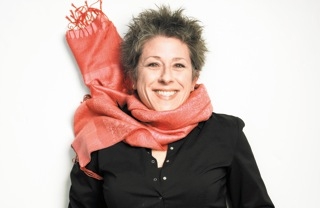 A key part of the Cannes Lions Festival is the chance to take in great work from every corner of the globe. We have asked Canadian delegates to weigh in with their picks of the best work they have seen on a particular platform, and today Karen Howe, senior VP and creative director at One Advertising and a jury member in this year's Promo & Activation category is weighing in with a few great Radio pieces she has seen.

Any writer will tell you, great radio is tough. You can't lean on great cinematography to save your bacon. You need a great idea – and your only weapondry is the alphabet. So I champion radio.

I listened to the Gold winners at Cannes, all 79 of them. A few really stood out: "Soldier" for Philips' digital baby video monitor by Ogilvy, London was one. You believed you were listening to a soldier in a war zone at night. It turns out the "enemy" is a poopy diaper. The campaign about the hardship of childhood being soothed by Ragu was smart and funny.

Walls Ice Cream had a doctor dryly diagnosing two scoops of its frozen confection as the perfect anaesthetic for sliver removal – even when there is no sliver.But to my mind, the judges missed a Gold. I found it nestled in the Bronzes.

"Avocado" for Ford was written by Trevor Shoenfeld at Y&R Toronto and produced and directed by Tom Goudie at Pirate. It underlines the importance of Ford parts when having your car serviced. It's simple, funny and and an incredible use of radio. It was one of those spots that made waves for me, here on the Croissete. Take a listen.