Hospital Connection links brands and new parents
Brands partner with the new sampling company to give products as care packages to families with newborns.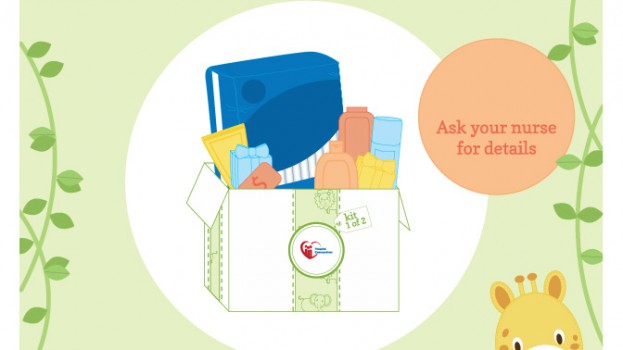 The day Paul Kalra's sister gave birth to her first child was a joyous one for the founder of Hospital Connection that also validated an idea he first conceived while working on Pampers at P&G.

Kalra's sister had brought the wrong size of diapers with her to hospital for her newborn child, which meant one family member had to make a late-night diaper run.

"Nobody wants to leave at that moment," says Kalra, whose company works as a broker between brands and hospitals, delivering care packages for new parents that act as sample bags for the brands.

The company's first execution in May 2012 was, fittingly, a package of diapers with an online offer to receive more. Its current package, which went to market in June, is a styled box containing items needed just after a birth, such as Mustela cleansing gel, diaper change cream and body lotion from Weleda, along with a Schick Hydro shaver and cream package for men from Energizer.

The program offers an opportunity for brands to get products in the hands of new parents when they need it, Kalra says. The program has run in 31 of the country's 98 English-speaking hospitals with 500 births or more per year and Hospital Connection is working on entering more. Nursing managers at hospitals are generally hesitant to work directly with brands or to be seen as endorsing a particular brand, Kalra notes, but have been willing to work through Hospital Connection as a third party. The hospitals, which pay nothing for the packages, have final say on what products are included.

The package also includes offers (such as a package of diapers for the $4.99 cost of shipping) that can be redeemed online once the parents have answered a survey about the products they have used at Hospitalconnection.ca. Those results are then shared with the brands, Kalra says.

Paul Reed, brand manager for Schick Hydro at Energizer, says the program aligns with the company's strategy to get razors into consumers' hands in a context that makes sense.

"It's very targeted and it's a meaningful time in their life, so there is that added emotional awareness," he says. "Hopefully that feel-good moment will be projected onto the brand as well."

Brands pay a fee per product included in the package, while the company takes care of picking and packing the items and doing just-in-time delivery to hospitals from a warehouse in Brampton, ON.

In the short to medium term, Kalra says the company aims to customize its newsletter – which parents receive once they've registered to join the Hospital Connection Club – to target promotions for parents as their baby ages.

He is also in talks with various other brands, looking specifically at opportunities in easy-to-prepare meals, which he says is something new parents have been asking for.