Editorial: Next big thing impact
Strategy executive editor Mary Maddever on the potential of big data and the new partnerships being forged because of it.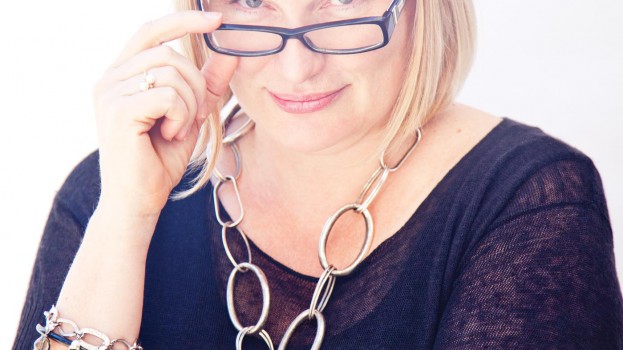 Since strategy is always on the prowl for the next big thing in marketing, I take notes whenever anyone professes to have a clue on the subject. Consequently, a lot of the ideas shared at recent ad confabs sparked content development for this issue.

In Cannes, IBM's VP of corporate marketing, John Kennedy, spoke on "The Era of 'You': The New Science of Giving People What They Want."

He later spoke to me about the art & science of creativity, and how armed with big data, more creative decisions are now based on analytics rather than gut instincts.

Apparently, CMOs and CIOs are aligning. IBM's own art and science mash-up – A Boy and his Atom, created by moving atoms with a two-ton microscope – pulled focus on IBM breakthroughs (it invests $6 billion a year in research), and won a Guinness record for the world's smallest film. The piece got a million views in one day and educated a mass audience on where science and data are going. It also showed the big data potential to better manage performance and resources when tech and marketing intersect.

Kennedy contends that with consumers now disclosing so much info, they expect brands to recognize them and respond appropriately. "The best marketers are using analytics to mine and identify behaviours – to really know our audiences as true individuals."

As to who has a headstart, Kennedy points to retailers with loyalty programs. Which is why the recent Shoppers and Loblaw union is so powerful, beyond its obvious competitive and synergy advantages.

PwC global entertainment leader Marcel Fenez also weighed in on big data at Cannes, saying that since it's a skill set that many companies haven't had, "the big question is who's going to do it?" He pointed out that finding the right people is hard – as the big network agencies try to integrate the big data skill set, it's triggering a new flurry of digital tech company courtships.

He also addressed the challenge of capturing consumers' true behaviours now that the group formerly known as the audience has shifted to "my media," social media is becoming collective media, and people want to enjoy content together.

"The one thing that is completely true is that everyone wants to own their own content." This is triggering more new partners for the marketing department and for agencies. "There is an opportunity to fund good ideas and forge partnerships, so we keep seeing more of that – and they're not media sales, they're partnerships."

And as more of the audience dips into the streaming space, the rejig extends to the corporate mindset. "The biggest challenge is that we have to be bold and be prepared to fail quick, and that's the domain of small innovative tech companies."

And when it comes to content partnering, given the big data imperative, media that intimately knows its audience has an advantage. Which explains another trend spotted at Cannes – brands behaving like VCs. Expect to see more brands partner with social players like Facebook and equity plays like Coke and Spotify.

Perhaps the biggest impact is all the new partners, and how their influence will reshape marketing in the new spaces (beyond advertising) this issue explores.