Human coupons take over the PROMO! Awards
Ikea and Leo Burnett take home Best of Show and two Golds for its store-opening campaign, as the agency collects 17 awards in total.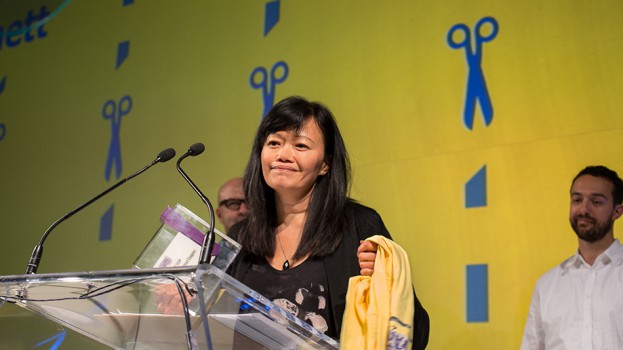 Challenging consumers to a citywide game of hide-and-seek may not sound like the ideal way to drive store visits, but the promotion helped ensure Ikea in Richmond, B.C. was "it" on its opening weekend.
The furniture retailer and its agency Leo Burnett also weren't hard to spot on Sept. 19 at the  Kool Haus in Toronto: they picked up the Best of Show at the PROMO! Awards for the "Human Coupons" campaign, which reinvented the traditional discount idea by hiding ambassadors dressed as coupons around the city for people to find (using clues posted on Twitter) and rewarding them with gift cards to redeem at the store.
"Human Coupons" also won two Golds for Best Integrated Campaign and Most Innovative Idea or Concept.
That was icing for Leo Burnett, as the agency took home 17 prizes in all, including nine Golds. One of those Gold prizes was for another Ikea campaign, as "Moving Day" got the nod in the Best Activity Generating Brand Volume category.
Leo's other Gold wins include two for Raising the Roof's "Street House" campaign, in the categories of Most Innovative Idea or Concept and Best Cause or Charity Marketing. It also won four Golds for work with James Ready, two for its "Cover Photo Swap" campaign and two for "Awesome Awards" in the categories of Best Small Budget Campaign and Best Use of Social Media.
Cossette and Mosaic also won multiple Golds, with Cossette taking Gold in the Best Integrated Campaign, Best Activity Generating Brand Awareness and Best Digital Marketing Campaign categories for the "Chevrolet Bond Trials."
Meanwhile Mosaic won in the Best Pop-Up Activation category for its WestJet "#NYCASAP" stunt and in Best Experiential Campaign for "Target Road Trip."
Other Gold winners included Trojan One and client Sun Life Financial in the Best Pop-Up Activation category for the "Sun Life Grey Cup Fan March" and MacLaren McCann and client MasterCard for Best Shopper Marketing/Retail Account Specific Activation for the "MasterCard Stylicity Program."
In total, 16 Golds were handed out, as well as 14 Silver and 12 Bronze awards.
The 13th annual awards celebrate the best in promo and activations and are presented by CAPMA and strategy.
To read all the winning cases, click here.
Photo by Ryan Walker