Taxi launches No Place To Hi.de
CCO Frazer Jelleyman announced at Ad Week that the Canadian agency will launch a crowdsourced initiative taking aim at bullying.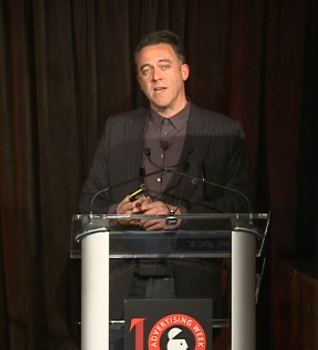 Taxi Canada is launching a Facebook crowdsourcing project to put an end to cyber bullying. Announced today during New York's Ad Week, CCO Frazer Jelleyman unveiled No Place to Hi.de, inviting "everyone who will listen" to submit an idea on how to end cyber bullying.

It's a place for blue-sky thinking, he says, any and all solutions are welcome. Once submitted, visitors can peruse the ideas and rate them. Then in March 2014, a group of people from the media, politics and academia will assess the top 20 rated ideas for feasibility, viability and effectiveness. The site is open to everyone ("I'm hoping my mom comes up with a great idea," jokes Jelleyman), but will be targeted at those in the marketing and advertising community.

His hope is that by Ad Week 2014, the group will have a program to combat bullying to unveil, however he says finding funding is still being ironed out.

No Place to Hi.de was conceived less than a month ago when Jelleyman was asked to present at this year's conference. He came up with the idea after someone sent him a link to Glen Canning's blog, father of Rehtaeh Parsons, a 17-year-old girl from Halifax who committed suicide after being harrassed following an alleged sexual assault.

"Bullying is, and always has been, despicable," Jelleyman says. "The act of a coward. The very nature of modern communications is enabling the cowardly to exploit the weak, hiding on the web and the dark net behind usernames and fake IP addresses. Despite many campaigns, the occurrences of bullying have quadrupled in recent years, every day brings another tragic story of a life cut short as a consequence of the mental and emotional torture inflected by the cyber bully."

Jelleyman presented the idea alongside Canning and Taxi chairman Paul Lavoie.

Confirmed judges will include Canning; Nicholas Negroponte, chairman emeritus of MIT Media Lab and founder of One Laptop per Child; Robert Wong, VP of Google Creative Lab; Mark Darcy, director of Global Creative Solutions, Facebook; Tom Spano head of marketing, Twitter; Paul Kemp Robertson, editorial director & co-founder of Contagious magazine; Benjamin Palmer, CEO and CCO, The Barbarian Group; Mick Ebeling, founder of  Not Impossible Labs; as well as Lavoie and Jelleyman.

Jelleyman says he's waiting on more confirmation from judges, including from women to balance out the male-dominated panel, as well as politicians (saying that a solution may come from a legislative approach, rather than a marketing one).