Pareto shuts down
The shopper marketing company, which had offices in Toronto, Montreal and Richmond Hill, Ont., closed its doors Monday.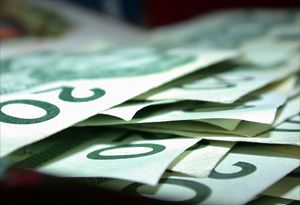 Shopper marketing company Pareto has gone bankrupt, closing its doors Monday, according to a note on the company's LinkedIn page and confirmed by Richard Lane, former marketing director. The closure was "sudden," he says.
The closure comes after a rough year, including the loss of two major clients, Shoppers Drug Mart and Molson Coors (which it won in 2012), but despite a refocus on strategy and some key recent hires, more ominous troubles were brewing, Lane says.
The company, which had offices in Toronto, Montreal and Richmond Hill, Ont., employed more than 1,500 people according to the note online. Lane specifies that roughly 220 were full time, the rest were part-time or contractors. Pareto was purchased by global private equity firm The Riverside Company in 2011.
"Our banking partners decided to change direction and within a matter of hours, 10+ year old PTO that grew to over $100M+ was no more," says the note on the LinkedIn page.
Michael Bechtol, who was appointed to the position of president and CEO at Pareto in March of this year is now listed as a "retired CEO" online, saying the "company fell into bankruptcy and ceased operations."  The former COO of the company took over the role from founder Kerry Shapansky, who had become chairman of Pareto's board of directors.
The company's other clients included L'Oreal and Ford.
According to the note online, new businesses have started to form from employees of Pareto.
"New companies have formed and many supportive clients have stuck with team members who will bounce back and deliver awesome solutions, services and experiences. RIP Pareto…. The 80/20 rule still rocks and will help us all rebuild clients and careers."